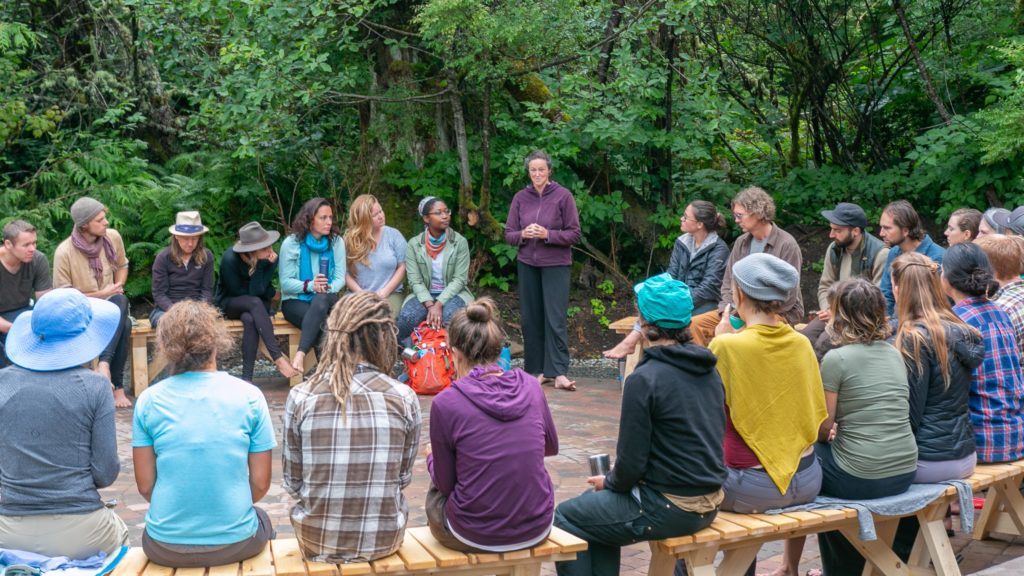 We are an internationally recognized non-profit leading the way in transformational and educational experiences designed to deepen the connection with the wilds of nature and human communities. This fun, down-to-earth, all ages nature school is looking for a full-time (40 hours/week) Program Coordinator to join our Adult and Summer Program team.
A little about our department:
This department manages all of our youth Summer Camps with 70 staff, 150 volunteers and interns, and around 2000 campers, as well as all of our Adult weekend, weeklong, and multi-month intensive programs.
We are excited by the increasing interest in nature connection and ancestral skills programs, and are hard at work developing new programs and delivery methods. Because of this growth we are in need of a new team member who can contribute their unique gifts.
A little about you:
You have experience and skill in empowering people and giving clear, direct feedback
You love the natural world and believe that the more related we are with nature, each other, and ourselves the better off our world will be
You have summer camp leadership experience, or similar experience in a related field
You love organizing information in useful ways
You believe well designed and managed spreadsheets are an art form
You send well written emails that clearly communicate important details to recipients
You believe everyone should have equitable access to nature and understand that there is a link between social justice and nature connection
You are able to walk over uneven terrain carrying a backpack weighing up to 20 pounds (while this job is primarily indoors, there is a fair amount of field work in the summer)

You have Wilderness First Aid and CPR certifications or the ability to get them upon hiring

You are able to meet the Washington State Vaccine Mandate for Educators
You are

comfortable learning and using new software
It'd be great if you have:
Program and/or Project Management experience

Experience in our programs or those of a similar organization, especially summer camp experience
Experience with Google Suite/Workspace (preferred) or Microsoft Office software
What the job looks like:

Summer Camps:
January to April: Hiring seasonal instructors for our Summer Camps

You will be coordinating all aspects of our hiring process, from answering applicant questions all the way through the interview process to job offers and scheduling.

May and June: Preparing and running Staff Training

You will review and update policies, manuals, checklists and more, as well as support the Staff Training leaders in preparing for the week.

July and August: Manage summer camps

You will be an integral member of our Summer Camp leadership team, managing and supporting our in-field staff with questions, concerns, emergencies, etc.

September to December: Debrief and plan next year's camps/programs

You will actively support the process of collecting all relevant information from the previous summer and integrate it into next year's plan.
Adult Programs:
Prepare our standard weekend and Intensive programs for registration launch by coordinating with instructors, our Registrar, and the Marketing department.

Work as the point person to iron out all of the pertinent details for a course and get the right information to the right people.

Brainstorm new program ideas and recruit great instructors, then prepare for registration launch.
Support instructors in preparing for their course by answering questions and ensuring they have what they need.
Compensation:
$40,000 – $43,500 to start, DOE
5 weeks paid time off
Discounted or free Wilderness Awareness programs and professional training
Connective, community minded workplace
Monthly stipend to purchase health insurance
3% salary retirement plan match
How to apply:
Mail or Email a complete application packet, which includes all 3 of the following:
1. Employment Application – click here
2. Resume
3. Cover letter addressed to Nicole O'Byrne, Summer Program Manager. Please include:
Why are you an excellent candidate for this position?
What relevant experience do you have with staff management and program/project management?
What experience do you have contributing to diversity, equity, and inclusion in a community you belong to?
Applications due by February 11th; accepted on a rolling basis after that until the position is filled. The ideal start date is March 1, 2022.  
Nicole O'Byrne
Summer Program Manager
[email protected]
Wilderness Awareness School
POB 219, PMB 137
Duvall, WA 98019

We are an equal opportunity employer and all qualified applicants will receive consideration for employment without regard to race, color, religion, sex, sexual orientation, gender identity, national origin, disability status, protected veteran status, or any other characteristic protected by law.