$925
Overnight course; Food Provided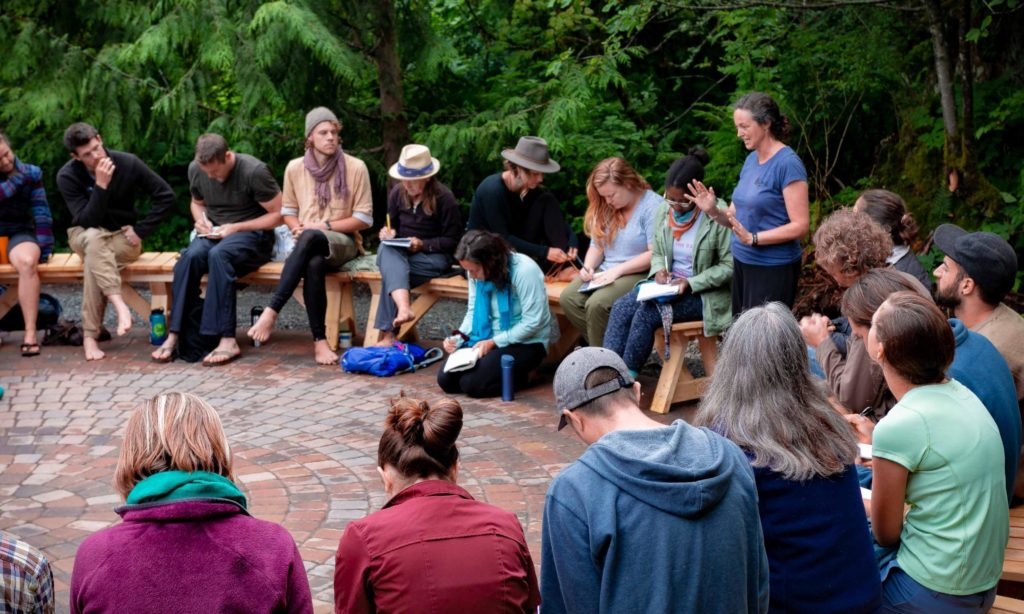 Wilderness Awareness School has been providing transformational learning experiences in nature for youth and adults for over thirty years. In this highly experiential workshop you will cultivate deep connections with nature in the same hands-on way we train our award-winning staff. You will experience some of our favorite activities and games, hear stories, and learn tools to integrate these activities and techniques into your educational or parenting settings.
What's Covered?
Educational
Learn models for creating effective educational experiences based on the cycles of nature
Practice games, activities, and songs which draw people, young and old, into nature
Explore how storytelling can be used in nature connection and draw out your own stories for mentoring youth and inspiring and teaching others!
Transformational
Profile the path of development and transformation of people as they travel toward greater awareness and appreciation of the natural world.
Discuss the pitfalls and walls that mentors face in working towards a greater connection between individuals, community, and nature.
Create safe environments for students to grow, experiment, and make mistakes.
Connect with Community and Nature
Immerse yourself in core routines designed to increase the awareness of yourself and your students.
Enjoy a learning community of people dedicated to connecting with, teaching about, and honoring the earth.