Ages 16+
minors must be accompanied by an adult
$125
9am-4pm; No food provided
Fire has long been a tool for survival throughout human history. It has been used to light our way in the night, cook our food, warm our bodies, fertilize our fields, and gather around for stories.
In this workshop we will explore the ancient art of making fire-by-friction, primarily using the bow-drill technique. Our main focus will be learning how to carve and use our fire kits. We'll also prepare tinder bundles and blow them into flame.
This will be a full-day program with plenty of hands-on work. You will go home with a fully functional fire kit and the skills to practice on your own.
In this course you will learn:
How to carve your own bow drill kit
How to use a knife safely and effectively
What local woods are best for friction fire
Techniques and strategies to get a bowdrill coal
To create and use a natural tinder bundle
Program Logistics
The class will take place at our school's 40-acre property from 9am-4pm on Saturday. Food is not provided. A NON-SERRATED, fixed blade knife is required for the class. Quality knives will be available for purchase online before your class ($20-35 depending on the model). We do a lot of carving in this class, and having a sharp, fixed blade non-serrated knife with a comfortable handle is essential.
Meet Your Instructors
Samuel Bowman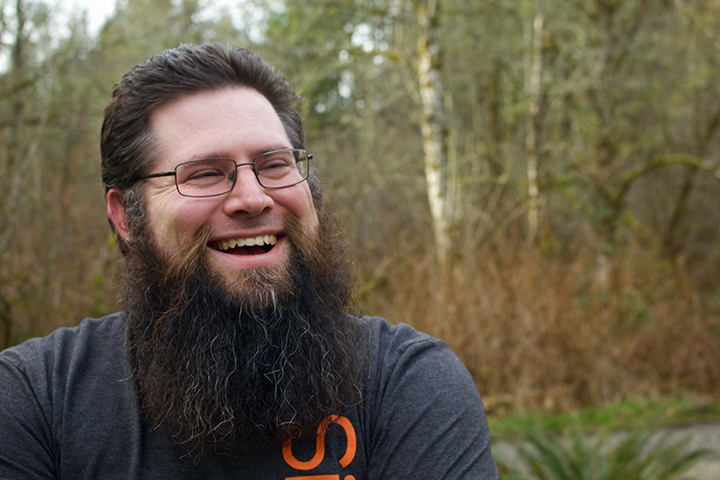 Samuel Bowman joined the WAS staff in 2012 after completing The Immersion and Nature Instructor Training. He grew up in the Blue Ridge Mountains of South Western Virginia on his families' dairy farm. From solo wanderings on the farm's 600 acres to working on the farm with the family, Sam discovered a connection and respect for the land and all that are supported by it.
He spent many summers participating in, leading and directing summer camps. From his home church camp in Virginia to a disability camp in Iowa. Along the way learning and having a blast camping, rock climbing, canoeing, horseback riding, white water rafting, and whatever else campers were interested in doing.
Sam graduated from Bridgewater College with a degree in Philosophy and Religion. While there he continued his exploration of the world by spending a semester in India and visiting Europe, the Middle East, Nigeria, and the Caribbean. Always adding to his understanding of how others live and view the world.
Sam loves working with his hands. He enjoys wood working and teaching classes of wheel thrown pottery and animal butchering. He feels blessed to now be in a community where all of his passions and interests can be fed, used, and valued.