Ages 16+
minors must be accompanied by an adult
$125
9am-4pm; No food provided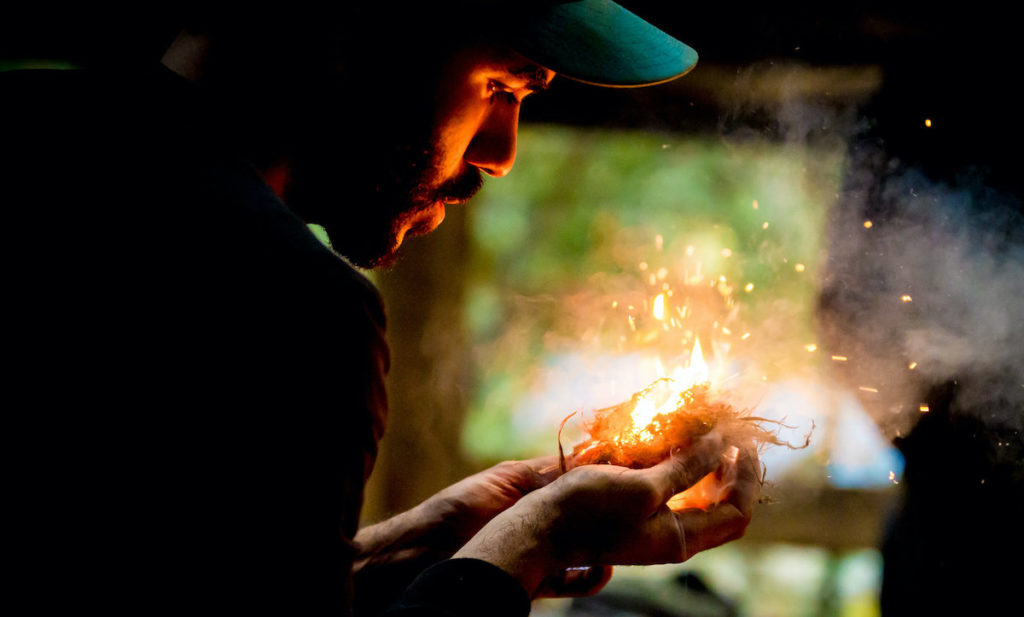 Next class: Winter 2023
Fire has long been a tool for survival throughout human history. It has been used to light our way in the night, cook our food, warm our bodies, fertilize our fields, and gather around for stories.
In this workshop we will explore the ancient art of making fire-by-friction, primarily using the bow-drill technique. Our main focus will be learning how to carve and use our fire kits. We'll also prepare tinder bundles and blow them into flame.
This will be a full-day program with plenty of hands-on work. You will go home with a fully functional fire kit and the skills to practice on your own.
In this course you will learn:
How to carve your own bowdrill kit
How to use a knife safely and effectively
What local woods are best for friction fire
Techniques and strategies to get a bowdrill coal
To create and use a natural tinder bundle
Program Logistics
The class will take place at our school's 40-acre property from 9am-4pm on Saturday. Food is not provided. A NON-SERRATED, fixed blade knife is required for the class. Quality knives will be available for purchase online before your class ($20-35 depending on the model). We do a lot of carving in this class, and having a sharp, fixed blade non-serrated knife with a comfortable handle is essential.
Please note that all classes at Wilderness Awareness School will require staff and participants to wear face coverings, practice social distancing, and have a health check at the start of each day. Health checks need to be completed by participants at home before the start of each class day. With all of this, we're still confident that these workshops will remain potent experiences that deliver new skills, enrich perspectives, and deepen a connection to the natural world around us.
Meet Your Instructor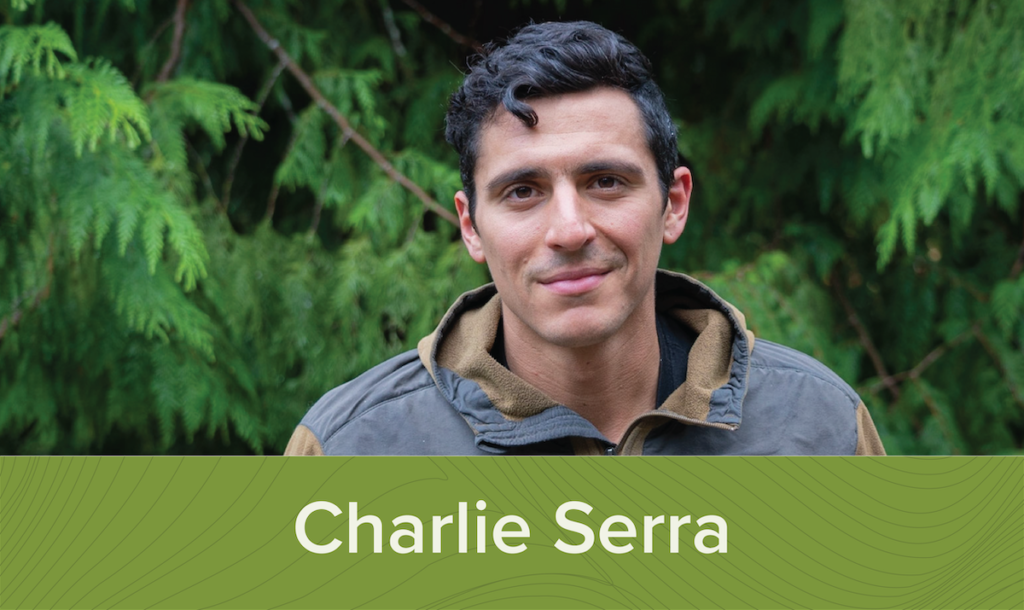 Charlie Serra grew up 25 miles North of New York City, in a town called Mamaroneck, where his family and his favorite pizza still reside. He has always had a passion for the outdoors and made the small strip of woods behind his house a stomping ground. When he was fifteen he began learning and mentoring kids in nature awareness, primitive, and survival skills. In 2008, Charlie moved to Duvall to participate in The Immersion at Wilderness Awareness School. Upon graduation he worked at summer camps as well as yearlong programs, and has been here ever since. Charlie's current passions are knife-making, bow making, walking with his dog, wildlife tracking, and throwing rocks at other rocks.