Western Washington Wilderness
"Run don't walk to attend the week-long Basecamp Survival Week. Not only did I gain valuable survival skills but also established a lasting connection to nature in a new way that I had not experienced before. Beyond that, the entire experience was transformative and rejuvenating."
– 2019 WSE Participant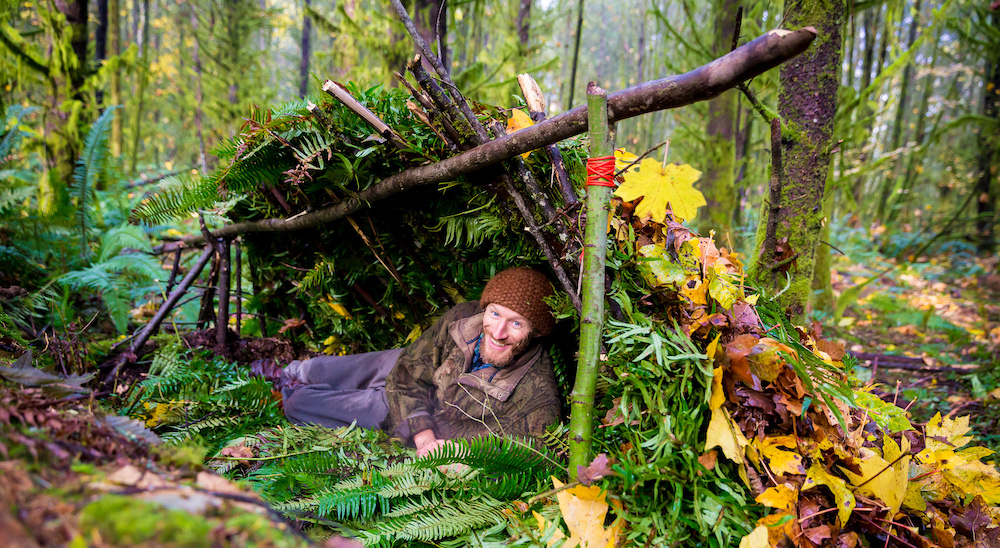 What would it be like to relate to the Earth without the conveniences of our modern world? During the 7-day Basecamp Survival Week, you will deepen into this reality with highly experienced instructors who are skilled at creating challenges that are just within your grasp!
This week serves as a stepping-stone for those wanting to expand their connection with nature and build their wilderness survival and ancestral living skills. The experience is designed to allow you to experience nature directly, feel the freedom of surviving off the land, and learn to trust the earth to provide for all of your needs.
What's Covered?
Making fire (with modern and ancient methods)
Constructing and living in survival shelters
Locating food and water by identifying indicator species
Surviving with minimal supplies and a knife
Identifying and enjoying wild edibles
Processing animals for food and resources
Experiencing nature in an ancient and meaningful way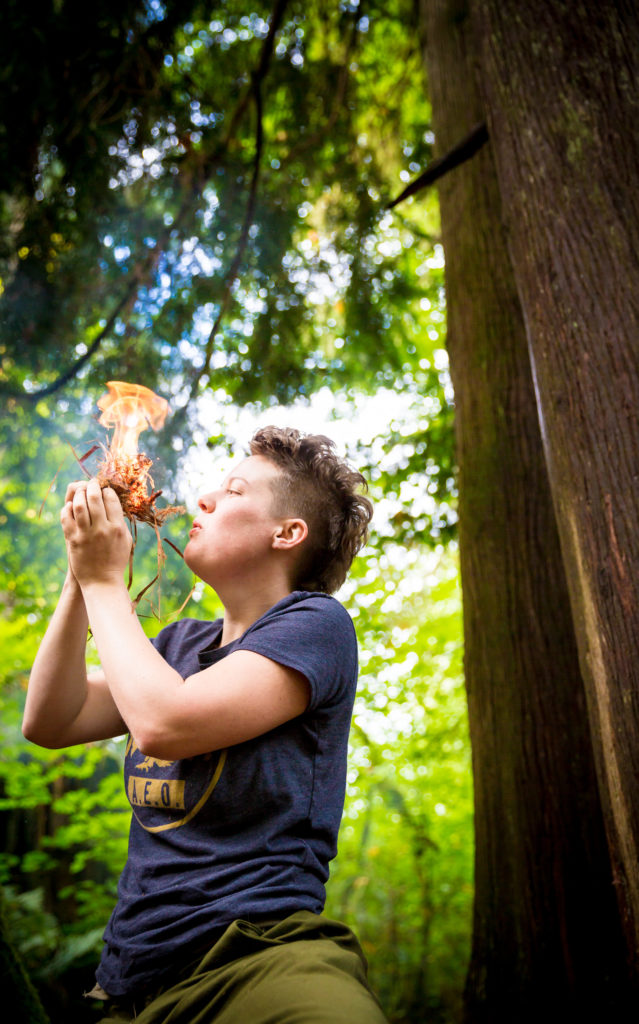 The biggest benefit of this class is learning to increase your level of comfort in the wilderness. These lessons will not be from a book or a video; they will be deep inside your bones. Graduates of the program often share that they carry this feeling of connection with nature into their daily lives.
This shift is possible no matter your experience level, and comes as a result of transcending your perceived edges. You will experience the simplicity and abundance of nature as you sink into a wild place with minimal gear.
Important Information
Please read this carefully before you register. This course is very challenging, both physically and mentally. As a participant, you must be prepared to push yourself beyond your perceived physical, emotional, and mental edges – amidst a wilderness setting. You will have the opportunity to learn how to flow with natural processes as you rely upon nature's bounty for food, water, and shelter.
Due to the intense physical requirements of this experience and the remote location, we require that all participants undergo a complete physical examination and submit a signed Physician's Medical Examination Form (included with your registration confirmation packet). We need to receive this at least 30 days prior to the start of this program or as early as possible if registering closer to the start date. This will require you to make an appointment with your physician. We have implemented this requirement for your health and safety and for the overall experience of the group. For more program details, click here.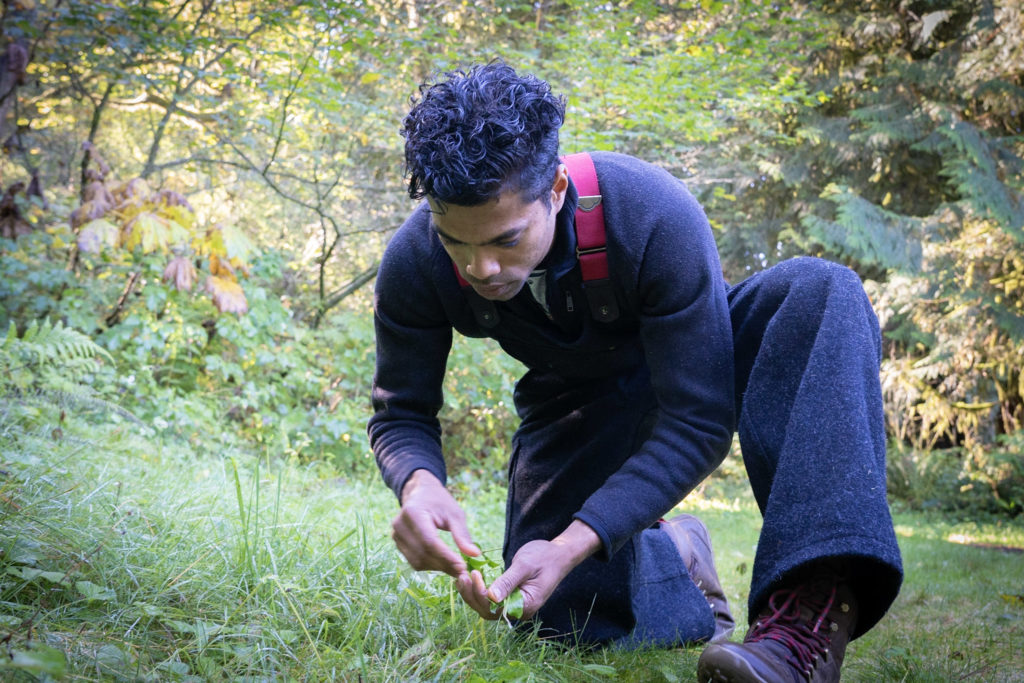 Additional Details
We carry some basic gear on Basecamp Survival Week, most of which consists of the clothing that we will be wearing. Upon registering for this course, you will receive a required gear list. When we meet as a group, there is an opportunity to modify what we carry prior to heading into the field. This is dependent on the weather and other factors.
We spend a large portion of our time exploring our local area, practicing survival skills, being aware of our surroundings, and staying on the lookout for potential food, water, and shelter resources. The emphasis of this course is practicing survival skills in one place and connecting deeply with a wild landscape.
We explore daily over uneven ground and will go without food and with limited water for extended periods of time. If you have any concerns or questions about whether this wilderness survival course is appropriate, or if you have any special needs that you would like to discuss prior to registering for this course, please feel free to contact us and we will be more than happy to talk with you.
Registration Information
Please note that there is a Physician Release Form that is REQUIRED to attend. It must be filled out by a physician (MD or ND) to participate.
Airport Shuttle
There is an airport shuttle provided for this course for an additional fee. You can sign up for the shuttle when you register. When arranging plane tickets, please make sure you will be ready for shuttle pickup by 1:30pm Sunday, June 25th. Usually that means finding a flight that will land at least an hour before that time. Shuttle drop off at the airport will be at 4:30pm on Saturday, July 1. Scheduling flights that leave after 6:30pm are safest.
Meet Your Instructors
Richie Rivera-Booth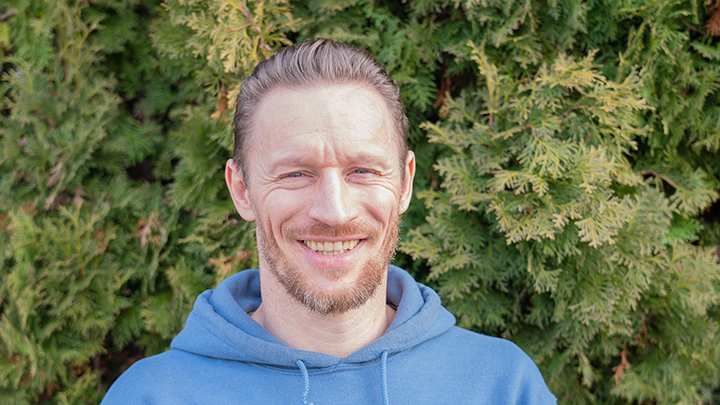 Richie was born and raised in Yelm, WA. Spending his summers camping in Weyerhauser with family and friends he developed a deep love for the forest. Working with youth at Camp Cispus during high school and college he realized his passion for working with kids. He has since dedicated his life to reconnecting with nature, community, and self. He is deeply committed to helping both kids and adults to find their passions by sharing his with them.
Since coming to the school in 2007 he has completed The Immersion at Wilderness Awareness School, the Apprenticeship Program, the Tracking Intensive, and a number of other programs. Over the past three years on staff he has worked at Roots and Wings, Coyotes, Community School, and Wild Within. He is now excited to bring his gifts and passions to the adults as a core Immersion instructor. Things that keep Richie active are going out trailing animals, practicing archery, learning about bird language, making his own sourdough bread, deer bone broth, kombucha, yogurt, kefir, and other kitchen projects, making moccasins, spending time with friends, family, and his beautiful wife Natalie and their daughter Ruby.
Phoebe Reid
Phoebe grew up on the Olympic Peninsula to a family of outdoor adventurers and spent her teen years in a nature studies program through an 8-shields inspired school. She attended the National Outdoor Leadership School (NOLS) at age 16 and got her first Wilderness First Responder certification at age 17, which she's held ever since. She went on to work as a backpacking guide for multiple organizations in Washington, Montana, and Alaska with humans of all ages over the course of 10 years and continues to have immense joy and passion for being far out in the wilderness with others. During that time Phoebe also graduated from the University of Washington with an honors degree in Environmental Studies, and after several years of wandering (including working for a tech giant, becoming a life coach, traveling overseas, and living in the heart of Los Angeles) she reunited with a deep sense of belonging in the Pacific Northwest and attended The Immersion at Wilderness Awareness School.
It was at WAS that Phoebe discovered her love of crafting, archery, plants, wildlife tracking, friction fire, and being covered in mud. Poetry, song, community, and rites of passage have been common threads that Phoebe continues to follow into the wild unknowns of being a human.