Various Puget Sound Locations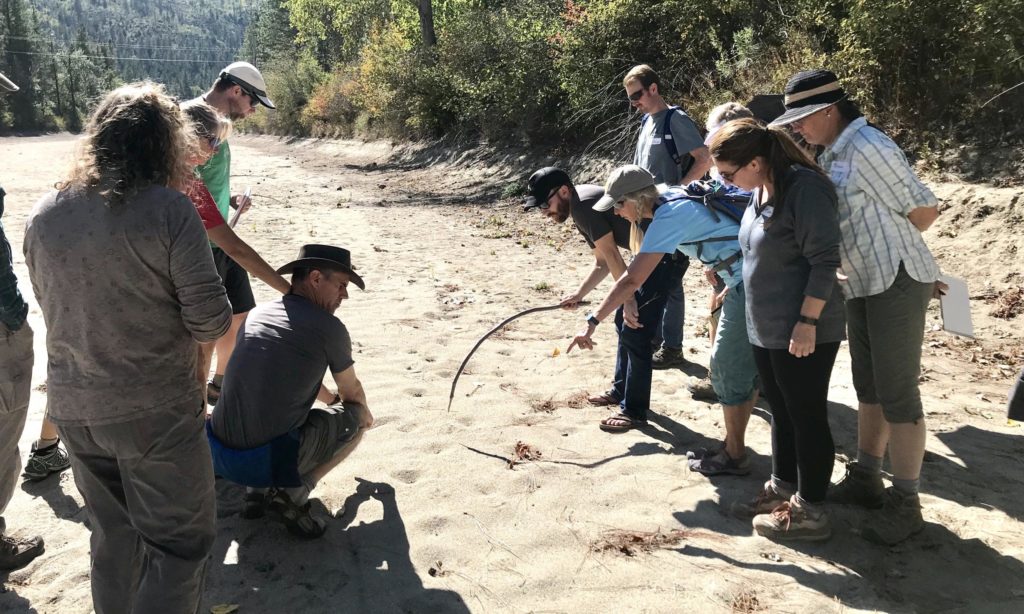 Join Cybertracker Conservation Evaluator Marcus Reynerson for a weekend track and sign evaluation on the West Slope of the Cascades and the greater Puget Sound region.
Evaluation Content
Every time we step outside of our door, there are myriad stories to be told of the comings-and-goings of animals in the world, and one of the oldest human capacities is to read and interpret these stories. The art and science of tracking offers an ecological window into the happenings of the living world around us.
Through this experience, you will grow a skillset in exploring the vast world of wildlife tracking. While we will certainly cover some of the key fundamental themes, every tracking experience is unique, and we will go where the tracks take us. Topics that will likely be explored:
Basic wildlife foot physiology and morphology
The natural history of landscapes
Clear print identification
Concepts in behavior and wildlife sign interpretation
How wildlife interacts with landscapes
Aging tracks and sign on the landscape
Whether beginner or advanced, every participant will walk away with a lot more knowledge and "search images" for the subtle patterns left behind by life on the landscape, ultimately feeling a stronger connection to the natural world.
The Format
This rich learning experience is facilitated as a field assessment.
This unique evaluation is 100% field-based and is sure to be engaging for all. This is a rigorous tracking experience designed to give honest reflection and feedback around each person's unique skillset. While the evaluation helps us notice and be honest with our blind spots in knowledge and experience, the evaluators always emphasize learning and development. Whether an experienced or beginning tracker, participants will leave this experience looking at the ground in a completely different way with new tools to continue to develop themselves.
Note: To attain a certificate, one must achieve a certain score threshold. For those brand new to tracking, it can sometimes take a couple times of going through this process before attaining a certificate. Whether or not one attains a certificate does not have any bearing on the rich educational experience of the evaluation.
Program Logistics
Class takes place from 8:30am – 4:30pm Saturday and Sunday. No food provided. Please arrive by 8:15am at the Duvall Park & Ride in Duvall, WA at the intersection of Woodinville-Duvall Road and 203. This class will move between different locations. Please bring a notebook and something to write with. For more program logistics click here.
What is Cybertracker Conservation?
The evaluation began as a monitoring system for South African Indigenous trackers to document data for conservation and cultural preservation efforts. Soon thereafter, an assessment system was created to help solidify observer reliability in these efforts. That system has now become the international gold standard for assessing field kills in wildlife tracking in Africa, North America, and Europe. After coming to North America in 2004, the evaluation has grown steadily, and now over 2000 people have been through the process in the Unites States alone.
Find more info at trackercertification.com
Meet Your Instructor
Marcus Reynerson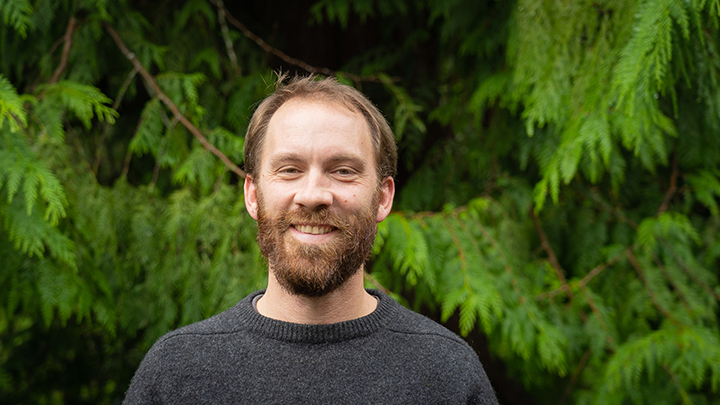 Thanks to a childhood of time spent outdoors, Marcus got an early start working in the environmental education field, and has worked in wilderness education, outdoor leadership, and conservation for numerous organizations and communities for nearly two decades. He earned a degree in Environmental Studies from Miami University in Oxford, OH in 2002, after which went on to serve as conservation programs director for Philmont Scout Ranch in Northern New Mexico. He was drawn to Washington State from Kentucky, to attend The Immersion at Wilderness Awareness School in 2005. A year later, he served as an apprentice for the program before becoming an instructor in the fall of 2007. He is twice certified as a Track and Sign Specialist through Cybertracker Conservation after scoring 100% on their internationally standardized evaluation process in both the Pacific Northwest and the desert southwest of North America.
In addition to working at Wilderness Awareness School, Marcus is a naturalist, advocate, and photographer engaged in telling stories that bring to light and life, the complexity of humans living in the 21st century. He is currently part of the Mountain Caribou Initiative, a visual storytelling collective focused on inland temperate rainforest conservation in the Pacific Northwest. www.caribourainforest.org