$ 995.00
Overnight Course; Food Provided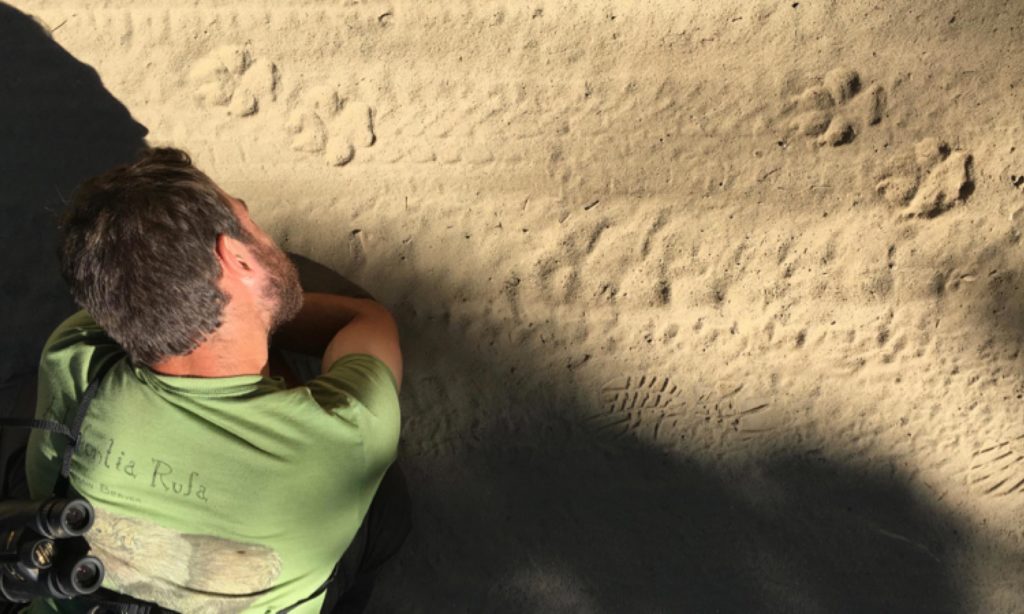 Join us for a tracking adventure in the Cascades mountains. Our weeklong adventure will focus on wolf ecology and the search for tracks and sign of these elusive top predators. Participants will be grouped by experience level to meet the needs of both beginner and experienced trackers.
What's Covered?
Engaging information about wolf biology, ecology, and tracking
Six Arts of Tracking from clear print identification to ecological tracking
Learning to differentiate wolf tracks from other wild and domestic canids
Exploring predator/prey relationships
Tracking and learning from all the many varied species we can find
Mock "Tracker Evaluation" to help you assess your skills in the field
Exploring and adventuring across a beautiful landscape with a group of passionate people
Experiencing deep nature connection in an ancient and meaningful way
The biggest benefit of this class is learning to see with the eyes of a tracker and to read the story of the wild animals left on the landscape. All of our ancestors practiced tracking as a critical survival skill. By awakening this ancient art in yourself and combining it with modern ecological knowledge, you will grow in your deep connection to place.
Important Information
Please read this carefully before you register. This course is moderately challenging, both physically and mentally. As a participant, you must be prepared to rise early, use your senses in a focused way and cover 2-6 miles per day in a wilderness setting.
Registration Information
Airport Shuttle
Available for $40 each way. Departs from Airport 1.5 hours before program start time and returns 1.5 hours after program end time. Participants can reserve the shuttle at time of registration or by emailing or calling the office later. Reservations must be made at least 7 days before the program start date.
Forms
Meet Your Instructors
Marcus Reynerson
Thanks to a childhood of time spent outdoors, Marcus got an early start working in the environmental education field, and has worked in wilderness education, outdoor leadership, and conservation for numerous organizations and communities for nearly two decades. He earned a degree in Environmental Studies from Miami University in Oxford, OH in 2002, after which went on to serve as conservation programs director for Philmont Scout Ranch in Northern New Mexico. He was drawn to Washington State from Kentucky, to attend The Immersion at Wilderness Awareness School in 2005. A year later, he served as an apprentice for the program before becoming an instructor in the fall of 2007. He is twice certified as a Track and Sign Specialist through Cybertracker Conservation after scoring 100% on their internationally standardized evaluation process in both the Pacific Northwest and the desert southwest of North America.
In addition to working at Wilderness Awareness School, Marcus is a naturalist, advocate, and photographer engaged in telling stories that bring to light and life, the complexity of humans living in the 21st century. He is currently part of the Mountain Caribou Initiative, a visual storytelling collective focused on inland temperate rainforest conservation in the Pacific Northwest. www.caribourainforest.org
Laura Gunion
Laura was fortunate enough to grow up on the coast of Maryland, thus falling in love with the ocean at an early age. After graduating from Tufts University, and completing a semester course with National Outdoor Leadership School, she headed west, trading a life near the coast for a home in the Rocky Mountains. There, she followed her curiosity and passion for environmental education, working in several different settings, including on the ski slopes in Colorado, backpacking in Utah red rock desert, and on snow shoes as a graduate student at Teton Science School. She came to Washington in 2001 to attend Wilderness Awareness School's 9-month immersion for adults (now called The Immersion at Wilderness Awareness School). Through good fortune, Laura was then hired as a Youth Instructor at Wilderness Awareness School in 2002 and hasn't left yet. 
Currently, Laura is an instructor at The Immersion at Wilderness Awareness School. Here, she follows her passions for rites of passage, modern day initiations, and creating circumstances for humans to thrive. Laura is also a guide at Animas Valley Institute where she has the privilege of supporting participants in exploring the mysteries of nature and psyche. Laura lives in the forest along the shore of a small lake where she shares her home with her husband. Here, she enjoys tending honey bees, wandering the trails, and hearing the sounds of wild ones at night.
Watch Laura's video bio.