Description
Knowing how to confidently make fire is one of the first steps to being self-sufficient. Here are a few advantages of having a fire in a survival situation:
Warm your core body temperature
Kill harmful organisms to make tainted water drinkable
Cook food to make it easier to digest
Signal for rescue
Create light
Dry wet clothes
Keep insects and wild animals away
Make hunting tools and containers
Most importantly, fire transforms your attitude.
Product Details
This eBook will give you the foundation necessary to understand over 20 different methods of starting a fire! This eBook contains dozens of high-quality photographs as well as over 80 pages of content. At the end of each chapter, there is a set of exercises that will help you transform information into action. Think of this as more of a workbook.
NOTE: This is not a physical book. Upon purchase, you will receive an email with a one-time link to download the guide – in pdf form – to be stored on your device. This can be read on any computer, tablet, or smartphone that has Adobe Reader installed.
About the Author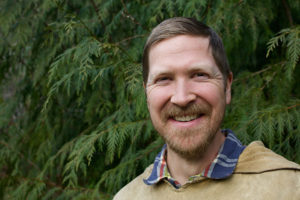 Dan Corcoran is Wilderness Awareness School's Program Director and most senior survival instructor. He has been teaching with the school for over 12 years. Dan is a hunter, Wilderness First Responder, woodsman, and member of a local Search and Rescue group.