Description
Find your wild.
A young environmentalist's coming-of-age story about learning, discovery, and survival, Wolf Girl: Finding Myself in the Wild takes readers on Doniga's journey: from the wilderness immersion school where she was taught by Indigenous elders and wildlife trackers, to hitchhiking across the Pacific Northwest, to Alaska, where she fell in love with tracking wolves. These experiences shaped and inspired Doniga to become the leader in the regenerative agriculture movement that she is today.
Doniga's relatable past as a troubled teen gives way to renewed purpose when she begins to focus on the natural world around her, and what she can do to become a steward of the earth. Today's youth are at the forefront of climate change activism, and will see themselves in Doniga's story, in the message that you can find yourself by finding- and fighting for- your place within the world at large.
Audience: Young Adult
About the Author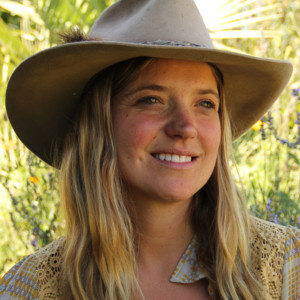 Doniga Markegard is a wildlife tracker, regenerative rancher, speaker, and author. Her teen years in Wilderness Awareness School's Community School started her on a path that led to a career in animal tracking and then permaculture and ranching in California. Using the innovative, carbon-storing methods of regenerative ranching, she's restoring the land she tends, bringing native grasses and wildlife back to the depleted Bay Area. Doniga is a consultant and guest instructor at numerous nature and permaculture programs around the country and is a regular speaker at events such as the Bioneers Conference, Food Inspiration Trendsummit, and The Grassfed Exchange; has worked with companies such as Patagonia and Google; and has been featured in articles from FastCompany, GreenBiz, The San Francisco Examiner, and NPR.