7/3/23 – 7/7/23
7/17/23 – 7/21/23
Mon-Fri, 9am-3pm
"My 11-year-old daughter had a great time in Fishing Skills Camp, and she is not a naturally outdoorsy kid. The guides were calm and friendly and made it really fun for the kids with games and other activities. My daughter learned a lot of interesting information about the best places to find fish, natural signs to look for, knot tying, etc. Even though it was only a week long, she is pretty confident with her fishing rod now."

– Naomi H., mom of 11-year-old camper.
"The biggest treasure of Wilderness Awareness School is that the instructors themselves are truly passionate about nature. That makes a huge difference in my son who is usually very reluctant to get his shoes muddy. He loved every minute of this camp."

– Mother of 10-year-old camper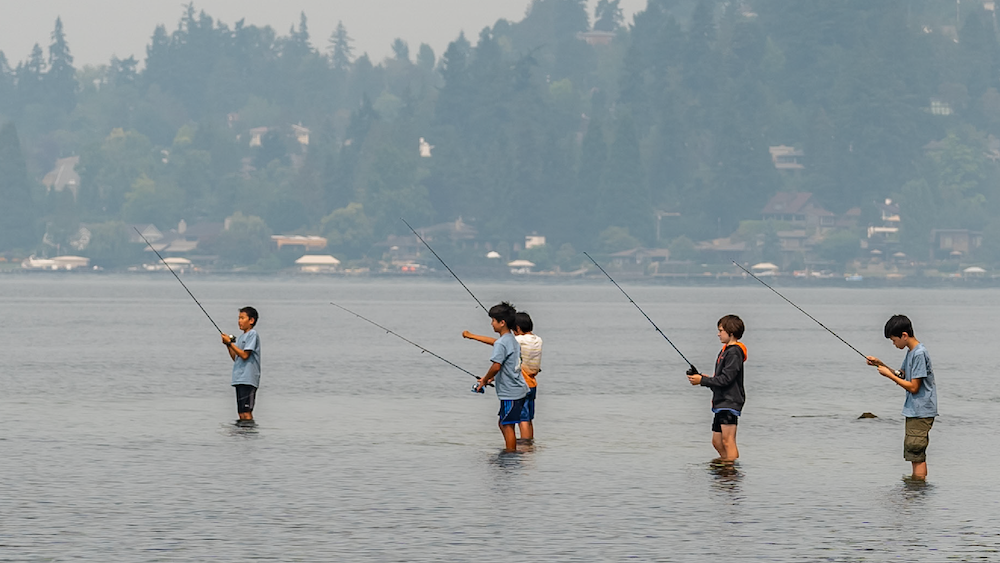 In this camp, kids learn how to catch wild freshwater fish caught from our local waters. They'll explore the water's edge of Seward Park where it meets the surrounding Lake Washington and have fun playing aquatic-life-oriented games and challenges.
Recognized by ParentMap as the best nature camp!
Camper's will enjoy:
Learning how to cast and fish
Exploring catch-and-release vs. catch-and-eat fishing ethics
"Seeing through the eyes" of fish
Searching for wild bait and elusive turtles
Making new friends!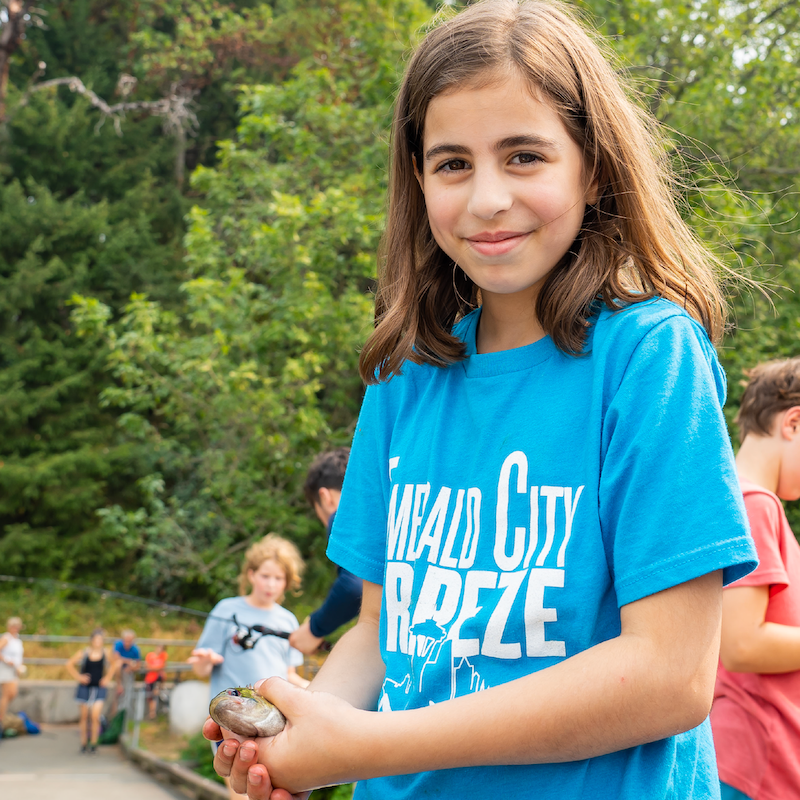 Wondering if this camp is right for your child? Click here to find out.
Our instructional team features:
A 1:9 staff-student ratio
On-site director and volunteers who offer additional instructor support
Staff trained as Coyote Mentors, a widely-respected educational philosophy developed at the Wilderness Awareness School
Compassionate educators who encourage each child's respect for self, others, and nature
Experienced Wilderness First Aid and CPR certified professionals
Important Notes
There is an option to purchase a fishing pole during registration if you don't already have one for your child.
Children might have the opportunity to learn our respectful process for giving death to an animal.
Campers typically do not fish until Tuesday due to group orientation and safety training needs.