Registration Coming Soon!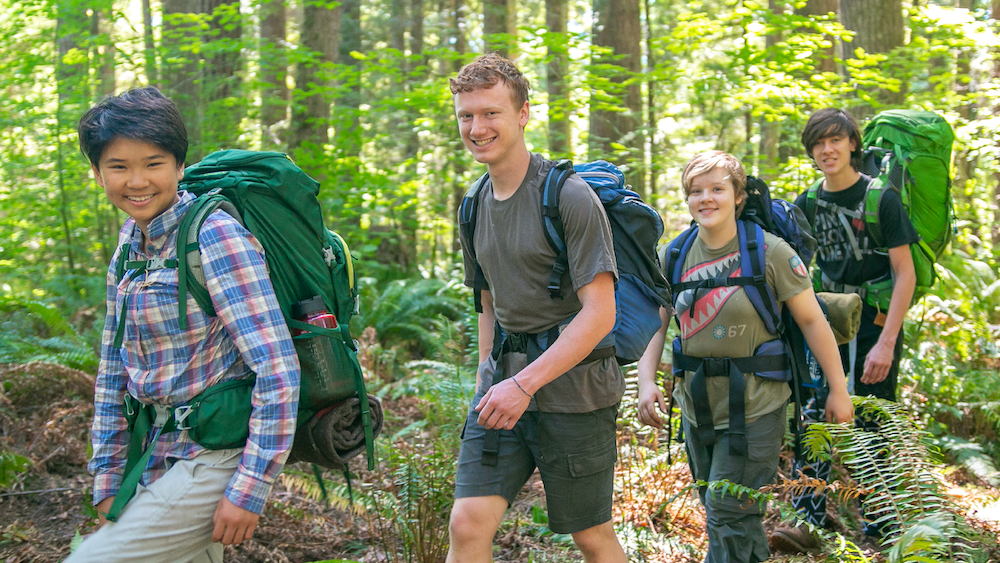 Gear up for two incredible weeks of backpacking deep in the mountainous wilderness of Washington, immersing in some of the most pristine and beautiful landscapes on earth.
Join a small group of like-minded teens, expertly guided by our most experienced instructors on a once-in-a-lifetime adventure.
Instructors will facilitate deep nature connection experiences which may include:
Core Routines
Sit Spot, Wandering, Sense Meditation, and more. These practices help us to connect and ground with the world around us, allowing for more encounters with wild animals and a deeper sense of belonging.
Wildlife Tracking
Tracking is a practice humans have participated in for at least 2 million years. Practicing this skill in modern times develops our ability to to notice and track patterns happening around us at all times.

Bird Language
Birds are the voice of wild landscapes. They have a lot to say as they sing, call, and alarm to let others know what's happening around them. Learning to clue into this language of the birds allows us to increase our awareness of our surroundings exponentially.
Fire-Making
One of the core and defining human practices. Developing our ability to build and sustain fire in wild environments is not only a great survival skill to have, but connects us deeply with our ancestral roots.
Foraging Edible & Medicinal Plants
Allowing the earth to feed and heal us brings us into much deeper relationships and builds our confidence in connecting further.

Self Reflection & Discovery
Practices like journaling and joining council circles with our peers allows us to process, understand and discover ourselves more fully. As a result we are able to show up in the areas of life that mean the most to us in more authentic and powerful ways.

Communication & Group Leadership
Backcountry trips require each member of the group to work together and rely on each other's gifts. It's also a great opportunity to hone our communication skills and deepen our ability to work with others, especially when we see and approach problem-solving differently.

A Ceremonial & Contemplative Solo Experience
Working together in a group has many benefits, and having a solo experience in the backcountry can be a profound opportunity to learn and demonstrate self sufficiency and confidence. Ceremony creates a container in which teens may have a transformative experience both in their inner and outer world.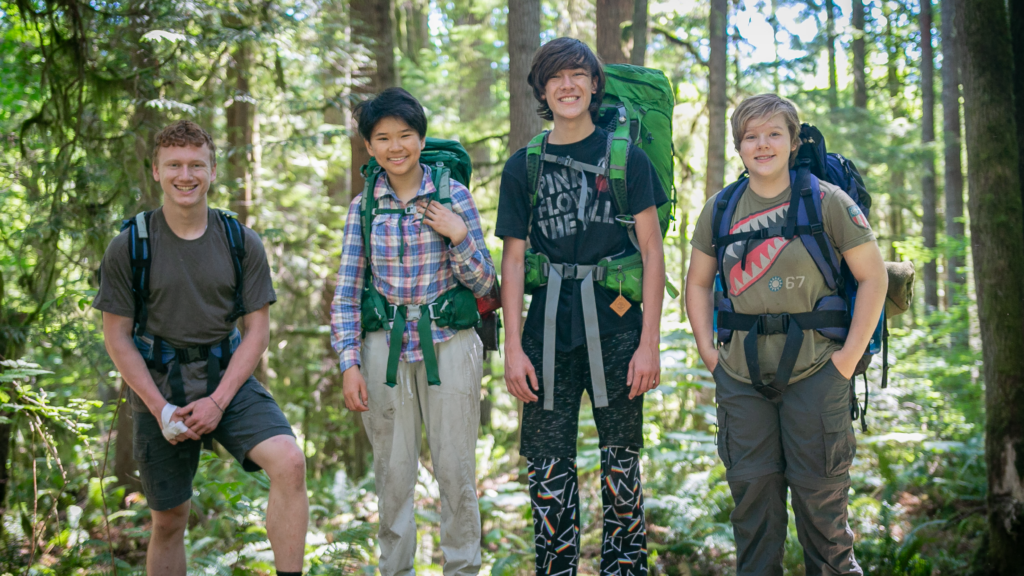 This is an expedition for mature teens who are excited to push their comfort zone in service of personal and interpersonal development. Our intention is that each teen develops a deeper sense of belonging with the natural world, their peers, and with themselves.
This program is intended to take place in the North Cascades National Park. Please note that with the impacts of the COVID-19 pandemic there is the possibility of a location change.