"My son learned how to identify types of tracks and scat, how old or new they are, and hiked a lot with amazing views. My son felt part of a community and came home with the biggest smile on his face asking to attend next year!"

– Mother of a camper

"My son loved all of it. He tracked a cougar for a whole day. He met his people. He didn't have to explain his existence and could geek out about his surroundings with others who were equally enthusiastic. He adored his leader. He realized he hadn't known how much he didn't know and has never loved learning so much, so much. This week was life affirming!"

– Mother of 14 year old camper
The Wolf Tracking Expedition gives teens a unique opportunity to explore the rivers and forests of the Cascade Mountains, guided by our most experienced instructors. Campers will look for signs and tracks of wolves while studying a variety of animals in their natural environment. They'll spend a week with a community of wildlife trackers while learning more about the biology and ecology of wolves. This is a great opportunity for teens to connect with their natural environment, as well as other teens who share their interests.
Wondering if this camp is right for your child? Click here to find out.
Our Instructional team features:
A 1:8 staff-student ratio
Our most experienced, Wilderness First Aid & CPR certified instructors
A director with extensive backcountry experience
Additional adult support through our adult apprentices, whose class will be joining us for the expedition
Staff trained as Coyote Mentors, a widely-respected educational philosophy developed at the Wilderness Awareness School
Compassionate educators who encourage each teen's respect for self, others, and nature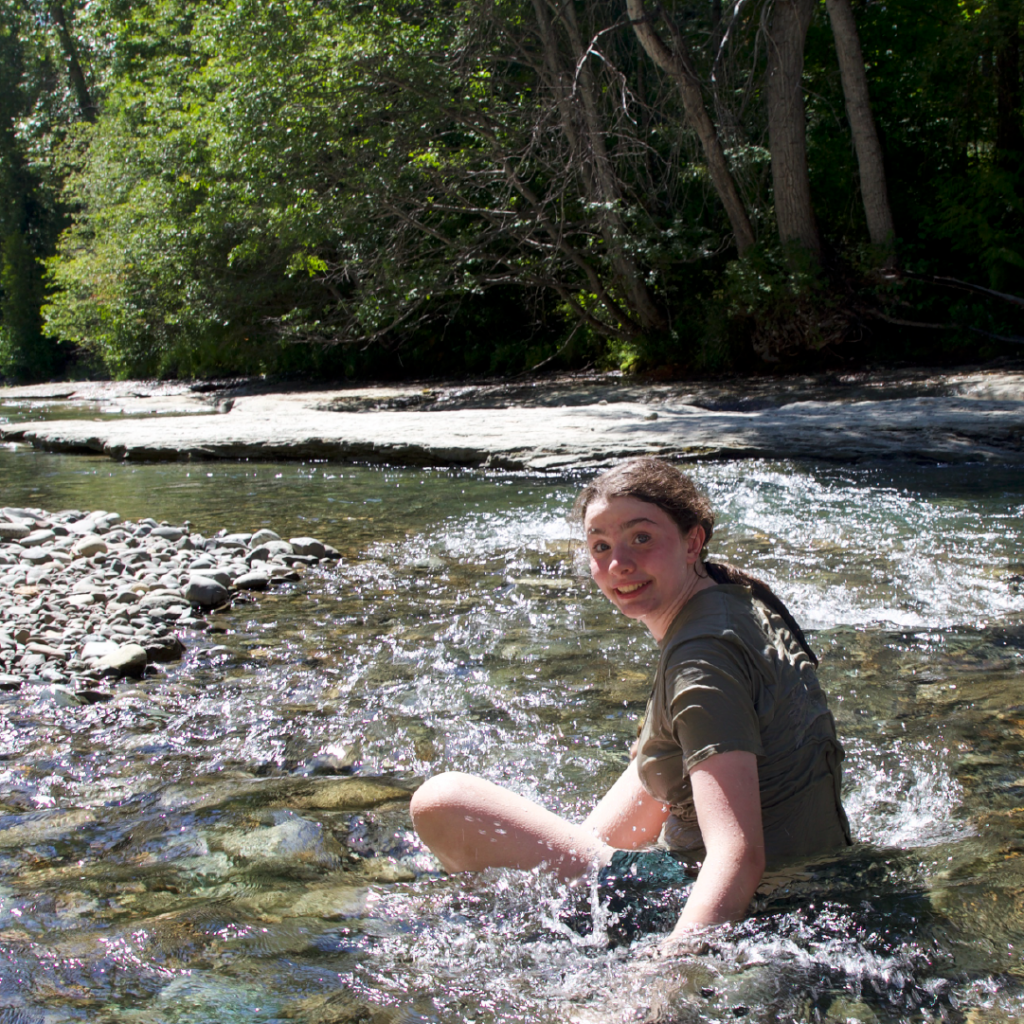 Important Notes
Students will meet in Preston, WA (30 minutes East of Seattle) and drive to Eastern Washington from there.
Airport Shuttle: Transportation is available to and from SeaTac airport for an additional charge. Please see Registration Information for more details.

---

Below is a photo from one of our motion-sensing cameras during our 2017 expedition. We were able to report to Fish and Wildlife that there were 4 pups in the pack we were tracking (they did not know before we told them!) This is all thanks to our teen campers, who helped decide where to place the camera.