$ 275.00
9-4pm both days; No food provided
"The Bushcraft Basic class was magical – transforming branches into spoons and sticks into cordage. The instructors helped me to expand upon what I thought I could do. I truly appreciated how patient, kind, and knowledgeable the instructors were, and the clear intention with how they approached their teaching."

– 2022 participant
"Wilderness Awareness School offers so much more than just nature classes. Their courses are about connecting with the natural world, the community, ancestral skills, and yourself in a deep and lasting manner. Guided by knowledgeable, nurturing staff, class members come away with practical skills, an appreciation of nature, camaraderie with others, the practice of gratitude, and a profound sense of self-empowerment. Being a WAS student is a potent, inspirational experience, through and through."
– 2022 participant
The ultimate expression of freedom is the lack of reliance on items you can't produce yourself. This is the essence of Bushcraft—what you need to know to craft and successfully use the tools for living in the Bush. Each skill that we teach will have a practical application. Theory will be put to the test. You will learn fundamental skills in how to live closer to nature. Instead of just surviving, you will learn to live and thrive with the natural materials that surround you.
In this weekend course, you will learn these core skills of Bushcraft:
Safe and efficient knife use and maintenance (including sharpening)
How to make a friction fire (bow drill fire making)
Carving and coal-burning your own spoon
How to make strong utility cordage (rope) out of natural plant materials
Creating containers out of bark and/or gourds
Program Logistics
Class takes place on our 40-acre property outside of Duvall, WA. It will go from 9-4pm Saturday and Sunday. No food provided. Participants are required to bring a fixed-blade, non-serrated knife to class. We will have knives available for purchase ($20-35 depending on the model). Please note that not everyone will be able to accomplish all of the above listed, as some projects require more time than others.
Camping is available Saturday night on our campus. To register, select "Optional Camping" under the Additional Options section during the registration process. Camping is at your own risk and available only for Saturday. Potable water and porta-potty access are provided. More details will be provided in the Program Details upon registration.
Meet Your Instructors:
Sam Bowman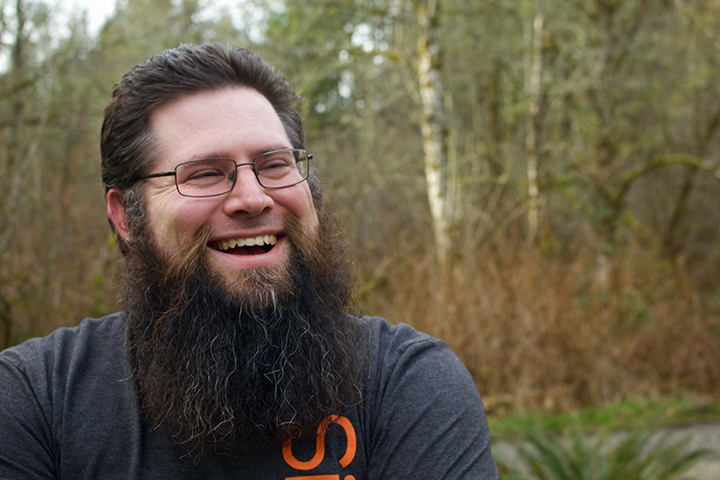 Samuel Bowman joined the WAS staff in 2012 after completing the The Immersion at Wilderness Awareness School and Nature Instructor Training. He grew up in the Blue Ridge Mountains of South Western Virginia on his families' dairy farm. From solo wanderings on the farm's 600 acres to working on the farm with the family, Sam discovered a connection and respect for the land and all that are supported by it.
He spent many summers participating in, leading and directing summer camps. From his home church camp in Virginia to a disability camp in Iowa. Along the way learning and having a blast camping, rock climbing, canoing, horseback riding, white water rafting and whatever else campers were interested in doing.
Sam graduated from Bridgewater College with a degree in Philosophy and Religion. While there he continued his exploration of the world by spending a semester in India and visiting Europe, the Middle East, Nigeria, and the Caribbean. Always adding to his understanding of how others live and view the world.
Sam loves working with his hands. He enjoys woodworking, wheel-thrown pottery, and animal butchering. He feels blessed to now be in a community where all of his passions and interests can be fed, used, and valued.
Siana Stutchbury
Siana grew up in a beautiful indigenous forest on the outskirts of Nairobi, in Kenya. She spent much of her childhood exploring the natural world with her family, going on epic camping trips, gardening with her mum and riding bikes with her brother. Growing up with a deep reverence for the planet, she always felt a deep desire to protect the more than human inhabitants who share the planet with us.
After teaching English in Spain for a year, Siana came to Duvall to participate as a student in The Immersion in 2016. She has since spent 2 years with the Adult Nature Instructor Training in the Immersion, and 1 year with Wild Within 2 in the Youth Nature Instructor Training.
Siana loves her curiosity and how she connects with the natural world through it. She loves biking—especially overnight trips, reading novels, sneaking, crafting, and learning more about Justice, Equity, Diversity and Inclusion.