This program is closed for the 2023-2024 season.
Develop yourself as a Nature Instructor while working with some of the most skilled and experienced staff in the industry. Benefit from their years of experience as you learn to facilitate using the Coyote Mentoring approach to nature connection. This program is designed for people who have been actively working on their own nature connection journey and are now ready to step into leadership and support others on their own path.
Coyote Mentoring was developed by Jon Young and Wilderness Awareness School over 25 years ago and has become the gold standard in connecting people of all ages to the natural world, community, and self. This unique methodology utilizes a number of teaching styles that mimic how people naturally learn. The end result is something of an "invisible school" where students experience focused, playful engagement without even realizing how much they're learning.
A highly recommended add-on to this training program is working for our award-winning summer camps as a paid Summer Instructor. You can work the summer before, after, or both. This gives you even more field time to practice and develop your skills.
Whether you are interested in becoming a Nature Instructor or not, the skills and experience gained will serve you no matter where your path leads. Graduates have gone on to gain full-time employment with some of the most respected nature connection schools in the world (including Wilderness Awareness School). Many graduates have also started their own nature schools.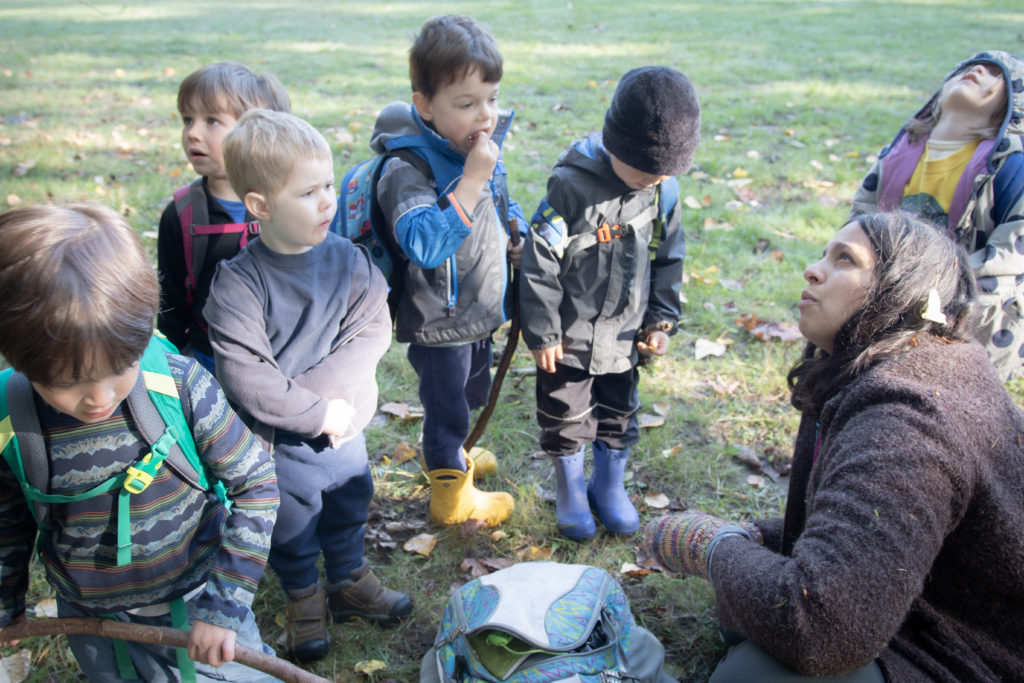 Two Tracks of Learning
Our program is broken into 2 separate tracks depending on the age group you are interested in working with: Youth or Adult.
Youth Nature Instructor Training
Assistant Instruct for 1 to 3 of our school-year Youth Programs.
3-day orientation and training intensive in early September
Attend Training Classrooms (2 Mondays per month, 3 hours each)
Attend weekly planning meetings: 1.5 hours per program(s) you assist on, each Tuesday
Attend all class days as an Assistant Instructor. Depending on the program, there may be additional field trips and overnights (average of 8 hours per class day per program you assist on)
Regular check-ins with your training mentors
Optional opportunities to assist on Adult Weekend Programs and Nature Clubs.
Adult Nature Instructor Training
Assistant Instruct for The Immersion at Wilderness Awareness School adult immersion.
Prerequisite: completion of The Immersion or similar experience
Attend weekly planning meetings (approximately 6 hours each Monday)
Attend 1 to 3 class days per week as an Assistant Instructor, as well as all expeditions and week-long intensives
Regular check-ins with your training mentors
Optional opportunities to assist on Adult Weekend Programs and Nature Clubs.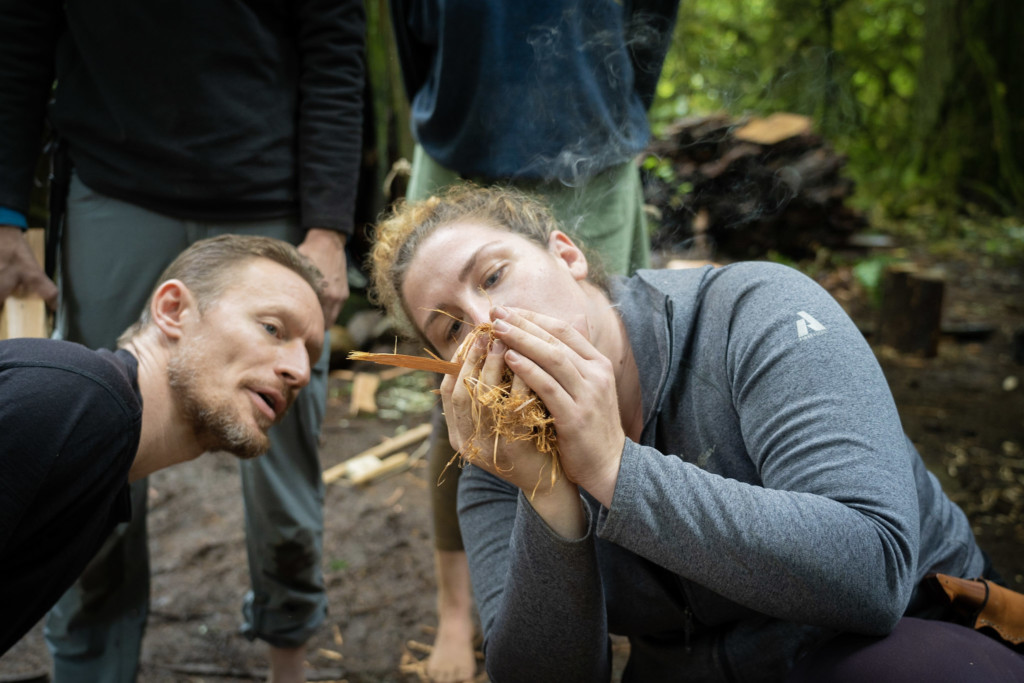 Both Programs will train you in:
Facilitate connective, vital, and collaborative learning spaces using the principles of our Coyote Mentoring philosophy
Design and lead activities and programs that sync with the natural rhythms of humans and ecosystems
Effectively teach nature connection skills, survival, bushcraft, naturalist training, bird language, games, songs, and more.
Work intricately with a teaching team
Track and respond skillfully to group dynamics
Learn to assess risk based on informed observations
Use Justice, Equity, Diversity, and Inclusion work to create and tend a welcoming space for students and coworkers
Help students self-regulate, identify and meet their behavioral and interpersonal needs, and active their own unique gifts
Facilitate rite of passage experiences.
Get Started
If you think that one of our Nature Instructor Training programs is a good fit for you, apply now. Applications will be reviewed upon submission. Once your application is received, we will contact you about setting up an interview to ensure this is a good fit for you, as well as Wilderness Awareness School.
Applications will be accepted until August 1st or until the program is filled. Those submitted earlier have a higher chance of receiving their first choice of program.
Meet Your Instructors:
Jesse Phillips
Jesse grew up playing in the oak savannas, mountains, and along the ocean cliffs and beaches of Northern California. As a young adult he moved to the dry sage scrub of Eastern Washington, and began in earnest to look for the foundations of healing between human culture and nature. He graduated from Whitman College with a degree in environmental philosophy and creative nature writing, co-designed and directed a summer day camp for at-risk youth, then ran a small farm business before coming to the Wilderness Awareness School.
He is a graduate of WAS's Immersion program, our Nature Instructor Training, and our Tracking Intensive. He has instructed youth at WAS for almost a decade, and also instructs adults at our Nature Instructor Training. Jesse has always loved mentoring and learning from humans of all ages–in classrooms, tutoring centers, gyms, gardens, on farm and sports fields, and in forests. He is passionate about creating connective programs that empower people from all walks of life to come alive and claim their powerful, positive selves. He's particularly into firemaking, bird language, game design, nonviolent communication, riparian restoration, and the art of wandering. When he's not work-playing in the woods, you can find Jesse going camping, practicing hip hop dance, playing spikeball, or tending the local food forest.
Manon McPeters
Growing up in an off-the-grid cabin, Manon has been immersed in nature from a young age. She began connecting with it more intentionally in her teens, as a student in Wilderness Awareness School's Community School. Since then, she has studied botany and environmental education at The Evergreen State College, graduated from The Immersion Program and the second-year The Immersion Leadership Program (now known as the Nature Instructor Training), and worked for numerous nature-connection organizations. Manon is intensely passionate about blending into the landscape, and wild plants. She also really likes friction fire, and witnessing humans as they investigate the wild places inside of themselves, as well as outside. Sometimes Manon sheds her nature mentor skin and transforms into a yoga teacher, runner, and CrossFit athlete. Movement reminds her that her own body is the most constantly accessible wild animal she can interact with.