Ages 16+
minors must be accompanied by an adult
$125
9am-5pm; No food provided
This one-day workshop is a hands-on crafting course using one of the world's oldest textiles and fabrics – wool. In this workshop, you will be working with wool rovings. You'll learn to process this loose wool to create a warm cushion that can be used as a special outside "Sit Spot" mat or just for a dry place to sit when out and about. Felted wool has kept our ancestors around the world warm during cold seasons for generations and is perfect for our modern-day climate in the Pacific Northwest!
The skills you'll learn in this class will begin your wool felting journey, which may lead you to felt much larger and more complex projects like rugs, hats, bags, and clothing.
What's Covered?
In this course, you will learn how to
Evaluate wool fleece for use in felting
Fluff wool into felt-able material
Create your own custom wool Sit Spot mat
Transform loose wool into a strong inter locking material
Learn to wet felt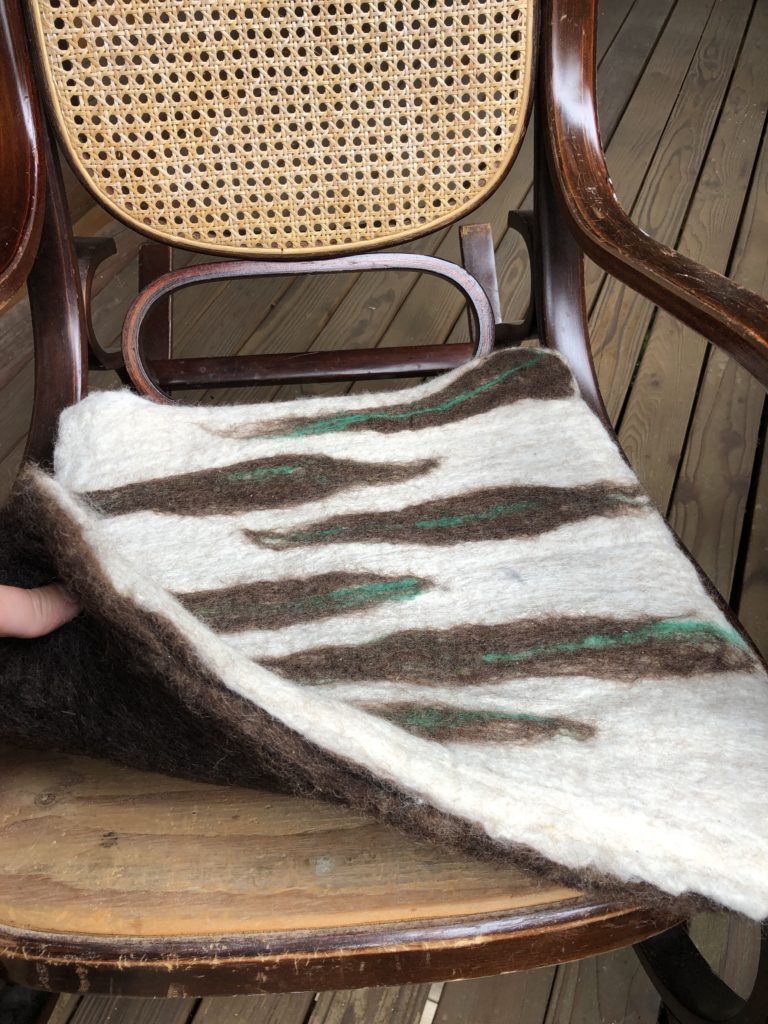 Program Logistics
Class will take place at our school's 40-acre property on Saturday from 9am-5pm. Food is not provided, so make sure to bring your own snacks and lunch. All materials will be provided to produce the final product.
Click here for program details.
Please note that all classes at Wilderness Awareness School will require staff and participants to wear face coverings, practice social distancing, and have a health check at the start of each day. Health checks need to be completed by participants at home before the start of each class day. With all of this, we're still confident that these workshops will remain potent experiences that deliver new skills, enrich perspectives, and deepen a connection to the natural world around us.
Meet Your Instructor: Sam Bowman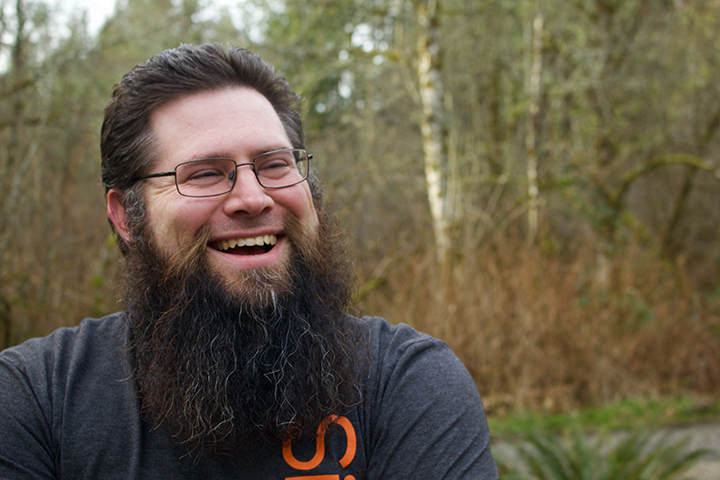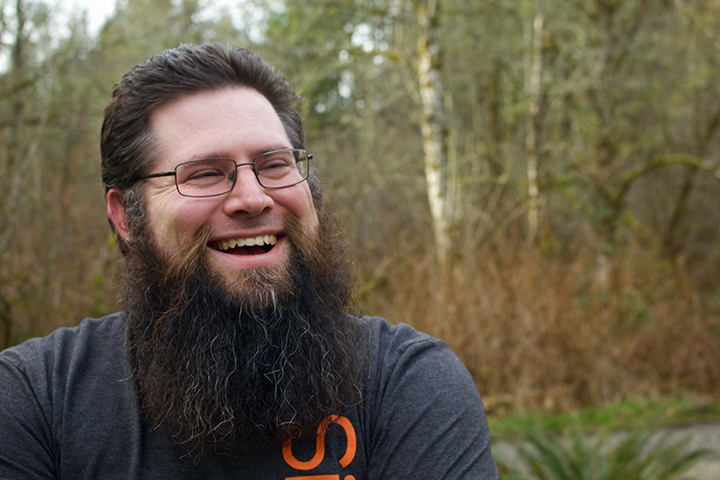 Samuel Bowman joined the WAS staff in 2012 after completing the The Immersion at Wilderness Awareness School and Nature Instructor Training. He grew up in the Blue Ridge Mountains of South Western Virginia on his families' dairy farm. From solo wanderings on the farm's 600 acres to working on the farm with the family, Sam discovered a connection and respect for the land and all that is supported by it.
He spent many summers participating in, leading, and directing summer camps. From his home church camp in Virginia to a disability camp in Iowa. Along the way learning and having a blast camping, rock climbing, canoeing, horseback riding, white water rafting and whatever else campers were interested in doing.
Sam graduated from Bridgewater College with a degree in Philosophy and Religion. While there he continued his exploration of the world by spending a semester in India and visiting Europe, the Middle East, Nigeria, and the Caribbean. Always adding to his understanding of how others live and view the world.
Sam loves working with his hands. He enjoys woodworking and teaching classes of wheel-thrown pottery and animal butchering. He feels blessed to now be in a community where all of his passions and interests can be fed, used, and valued.