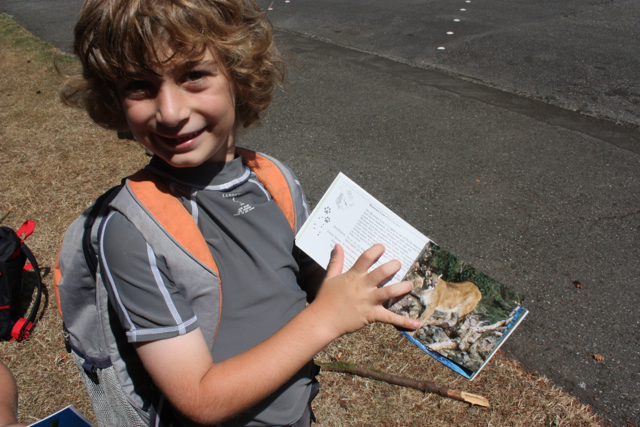 We let kids be kids—discovering the outdoors one mud puddle, bird sound, or quiet step in the forest at a time. Our instructors are among the most experienced in the field, and we focus on ensuring small student-to-teacher ratios both for safety and for greater learning. Because our groups are small, we are able to emphasize in-depth, experience-based learning with a curriculum that is personalized to match the skill level of each group of students.
We're proud to say that Parent Map has consistently recognized the Wilderness Awareness School as the region's Best Nature Camp.
Our Camp Philosophy
What do you remember about nature from your childhood?
Most likely, it's a special place that you would share with friends—making forts, climbing trees, and more—all while getting muddy and wet in all kinds of weather.
We bring these kinds of adventures to kids today, giving them opportunities to explore the wonder of the world around them and reconnecting them with nature. As they learn the skills required to survive in the outdoors, they also learn the skills they need to survive—and thrive—in our modern world: self-confidence, healthy risk-taking, learning, and appreciation for the natural world.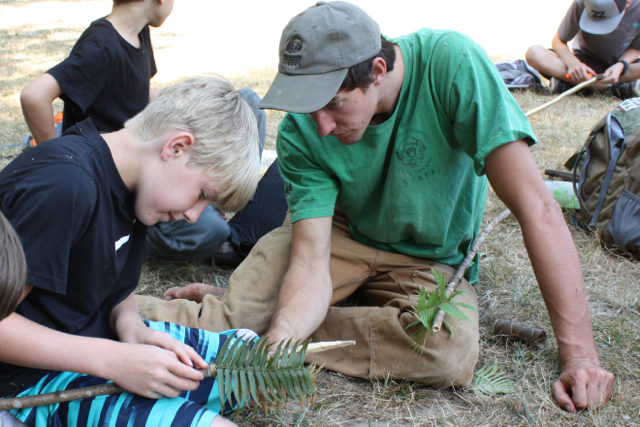 We use our unique "Coyote Mentoring" techniques both to train our staff and to bring these powerful experiences to our students, blending modern and ancient ways of connecting with nature, and promoting community. Students learn and share experiences with a small group of kids, while still receiving much-individualized instruction.
A key aspect of our learning approach is the importance of learning from our immediate community. In our summer camp programs, we create small groups called "clans," averaging 9 to 10 students per paid staff, supported by additional volunteers. Because of this tight ratio, each instructor can personalize and customize our curriculum to the skill level of each student. This enables students to learn at their own pace. All courses emphasize in-depth, experience-based learning, which means from the moment a student enters our camp the experience is hands-on. We challenge and guide our students, encouraging them to take healthy risks that they are ready for.

What Kids Learn
The Wilderness Awareness School is focused on helping kids develop an understanding and appreciation of the natural world, connecting with other students, and growing their self-awareness and self-appreciation. Over the course of their week at camp, your child will have fun, explore the world around them, and learn from our nature-based curriculum, including age-appropriate activities on topics such as:
Hazards and Wilderness Basics – Things that could be harmful to us and others, and what we need to do to avoid or resolve issues once they happen
Wildlife Tracking and Mammals – Who lives here, and what we can tell about their lives from their tracks and sign even if we don't see them directly
Edible, Medicinal, and Poisonous Plant Identification – How to identify a plant using sketches, field marks, and field guides, and which ones have poisonous look-alikes in our area
Ecology and Natural Communities – The cycles and relationships that make up the rhythm of the natural world and what we can learn from them
Survival and Trees – How to select and use trees for shelter, food, tools and fire
Birds and Bird Language – What we can learn from birds that will help us stay safe from predators and locate animals that pass nearby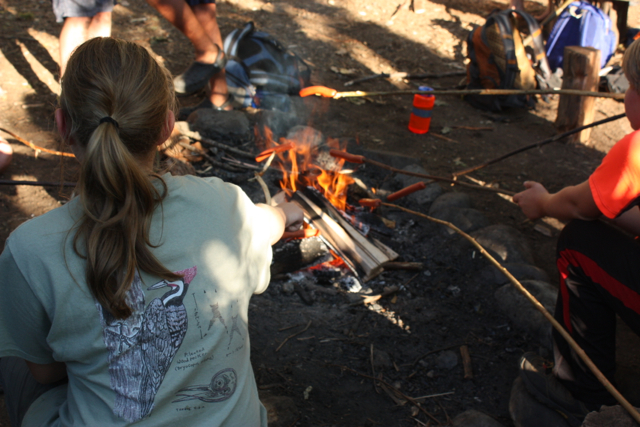 Developing new nature skills, exploring the wild, having fun, and creating adventures that become lifetime memories are only a part of what your child will learn during his or her week with Wilderness Awareness School. We also focus on helping campers build skills that will serve them for a lifetime by weaving the development of tangible and intangible personal and interpersonal skills into each and every activity. Through activities such as patiently waiting to approach wildlife or working together to build a group shelter, campers develop skills in:
Teamwork
Communication
Thankfulness
Stewardship
Awareness
Patience
Common sense
Self-confidence
Self-respect
Respect of others
Problem Solving
Of course, each camp program—and camper who participates in them—is different, and so are the set of skills and knowledge they bring home as a result of their experience. In addition, the week's curriculum will shift opportunistically, taking advantage of the interests of the group, the weather, the particular park or environment in which the program takes place, the animals, and other less predictable learning moments in nature. We have had kids repeat our Nature Adventure camp for every week of summer, and they learned something new each time!

Our Commitment to Safety
We are committed to your child's safety while enrolled in our camp programs. Each of our new and returning employees is required to personally participate in pre-camp training sessions covering a broad range of topics, including safety protocols and policies.
We know that policies and training alone are insufficient. To keep your camper safe, the Wilderness Awareness School also:
Has an emergency and medical response plan in place that is specific to each location
Ensures that every summer Camp Director AND all instructors are CPR and Wilderness First Aid certified
Requires Criminal Background Checks for ALL staff and volunteers
Requires Sexual Offender Background Checks for ALL staff
Requests and checks both personal AND professional references for ALL staff

Diversity and Equity Statement
We are on a learning journey regarding our role in raising awareness and implementing best practices in equity, diversity, and inclusion. Challenges that arise at our programs and in our organization will be resolved to the best of our ability; we are committed to providing a responsive environment. We cannot promise to do this perfectly, but we are willing to engage and always continue learning.
We value respect for the whole human family in its wide diversity. This includes the uniqueness we bring into community as influenced by our nationality, ethnicity, gender identity, spirituality, sexual orientation, body shape or size, economic status, or physical ability. As we move towards widening the circle of accessibility in nature connection, we recognize that at this time, our programs do not accommodate all physical, emotional or cognitive needs.
Please note that equity and diversity topics will be addressed at our programs by instructors and directors as needed. Some possible examples:
Program Agreements that emphasize treating people well in terms of our differences
Using pronouns that are appropriate for someone's gender identity
Storytelling that may have same-gender protagonists in a relationship
Developmentally-appropriate response to racism, sexism, homophobia, transphobia, Islamophobia, etc. with individuals or groups as needed
Normalize appropriate exploration and natural curiosity around these topics
Ecosystems, including humans, require diversity to thrive. We find that people learn best in environments where they have a sense of healthy safety and belonging.

About Our Instructors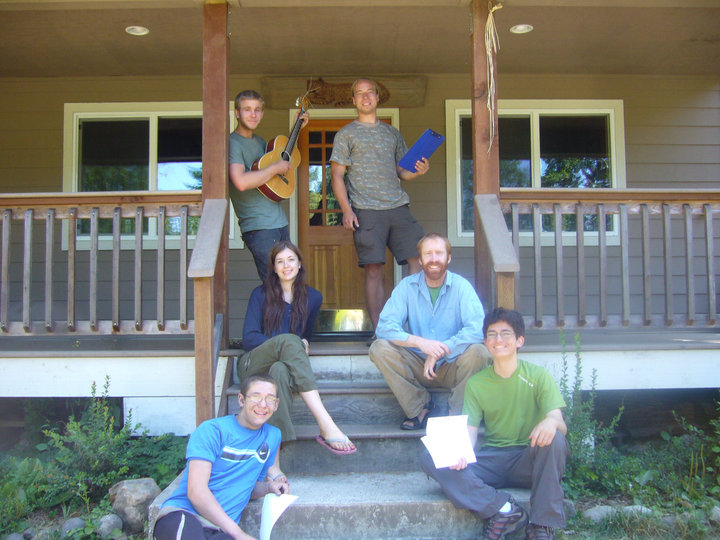 It's our mission to bring nature connection and fun adventures to kids across the region, and our phenomenal summer camp staff is the secret to our success!
The Wilderness Awareness School hires only experienced, uniquely trained adults thoroughly grounded in both wilderness and community-building skills. Many of our lead Summer Camp staff members are graduates of our intensive year-long Immersion program or our Nature Instructor Training program. All of our camp directors were, at one time, camp instructors at the Wilderness Awareness School.
Not only is our staff experienced and enthusiastic about connecting kids with nature, they are also committed to the Wilderness Awareness School. We are proud that most of our camp staff return year after year. As a result, they are very familiar with our camp programs, helping to ensure a consistent and high-quality experience for campers.
Perhaps most importantly, developing high quality youth programs isn't a part-time job for our summer camp leaders. Our commitment to giving a great nature experience to youth is a year-round mission for us. While most other camps are taking a break at the end of the summer, we continue to train our staff and volunteers throughout the year, engaging kids all over the Puget Sound area in programs that allow summer nature adventures never to end! One benefit to our year round approach is that we can attract and retain the region's leading outdoor educators on staff. For information about our school year programs, click here.
To learn more about our acclaimed adult training programs, including The Immersion, click here.
Our summer camp team shares a passion, energy and dedication for being with kids in nature. We're extremely selective, and we're always looking for the perfect blend of experience, skills and passion for working with youth. To find out about opportunities to join the summer camp team, click here.
While we hire a staff of experienced adult instructors to lead our summer camp programs, we also have volunteer opportunities available for adults and youth. As with our staff, we carefully select our volunteer leaders for their wilderness, survival, and nature skills, leadership and communications skills, and ability to work with youth. Volunteer Assistant Instructors play an important role and receive excellent training and experience. We are always looking for volunteers, starting at age 13, who are enthusiastic about sharing an appreciation of nature with youth and want to learn more about mentoring. For more information, click here.

Summer Camp Leadership Team
Nicole O'Byrne – Program Manager
Nicole was born in the wild frontier of Juneau, Alaska, and was raised among the Elders of the Tlingit and Haida clans. As a child, she was taught Indigenous creation stories and how to build relationships with the natural world. At the age of 12, she moved to the Big Island of Hawaii and grew up learning about the deep roots of mythology, land rights, and rites of passage woven into the culture of the Hawaiian people.
In 2004, she moved to Los Angeles to study Film and spent 10 years exploring the art of storytelling through film, photography, and writing. During this time, she became interested in her own ancestral lineage and found herself in Norway hiking the Fjords, and learning of her own Sámi heritage.
After living in Berlin, Germany for 6 years teaching workshops on storytelling in nature, and working with non-profit organizations, she returned to Hawaii to work as a Program Coordinator for a wilderness therapy program.
She brings both nature connection and years of program management to the role of Program Manager at WAS. Nicole enjoys poetry, Norse mythology, rites of passage journeys, rainy days, ritual theater, altar-building, and moon bathing.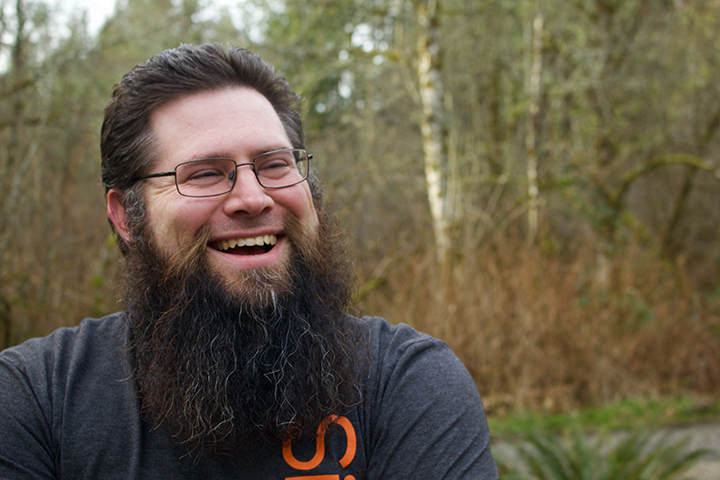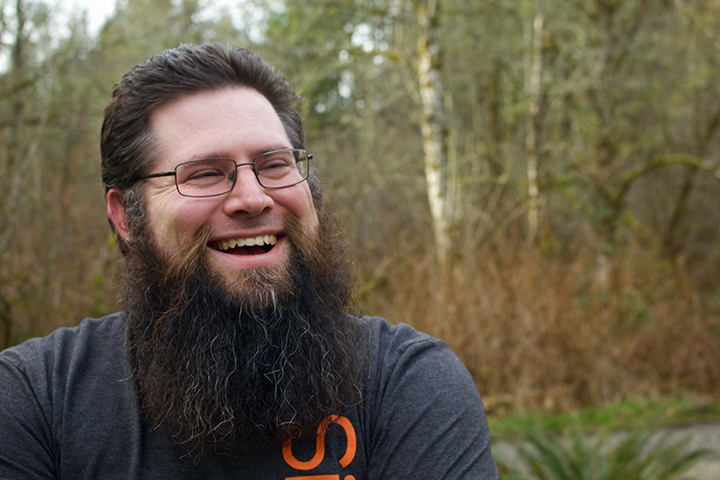 Samuel Bowman – Summer Programs Coordinator
Samuel Bowman joined the WAS staff in 2012 after completing The Immersion and the Nature Instructor Training program. He grew up in the Blue Ridge Mountains of South Western Virginia on his family's dairy farm. From solo wanderings on the farm's 600 acres to working on the farm with the family, Sam discovered a connection and respect for the land and all that are supported by it.
He spent many summers participating in, leading and directing summer camps. From his home church camp in Virginia to a disability camp in Iowa. Along the way learning and having a blast camping, rock climbing, canoeing, horseback riding, white water rafting and whatever else campers were interested in doing.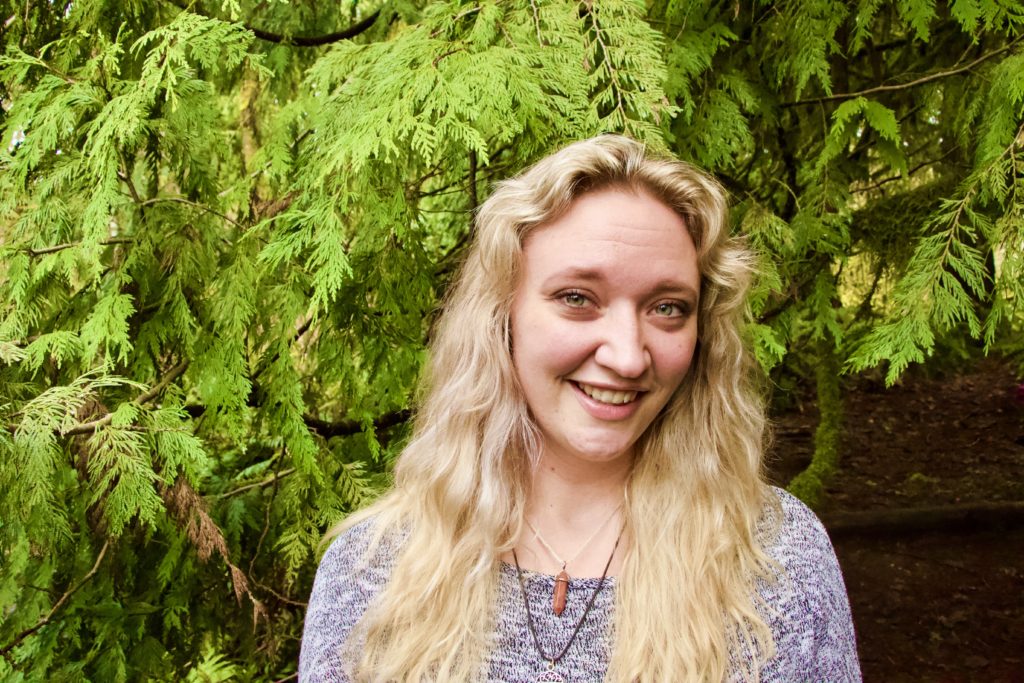 Natalie Copeland – Summer Programs Coordinator
Natalie is passionate about exploring art, science, and nature as equally important paths to knowing ourselves and our world, and blending these elements to inspire curiosity and wonder in others.
Feeling a deep connection between teaching astronomy and her experiences falling back in love with the natural world in her backyard as an adult, Natalie joined WAS in 2021 as an apprentice in the Nature Instructor Training program. After a lovely year with Village, Wild Within, and Monthlies students and staff, she officially joined our team as Summer and Adult Program Coordinator in 2022. She is happiest when sharing a hike and deep conversation with a good friend, and spends her free time exploring the mountains, writing, watercolor painting, making music, or pouring herself into a new crafting adventure. She feels particularly connected to rabbits, deer, Western Red Cedar, the Cascade mountains, the Snoqualmie River, and of course, the sun, moon, stars, and planets.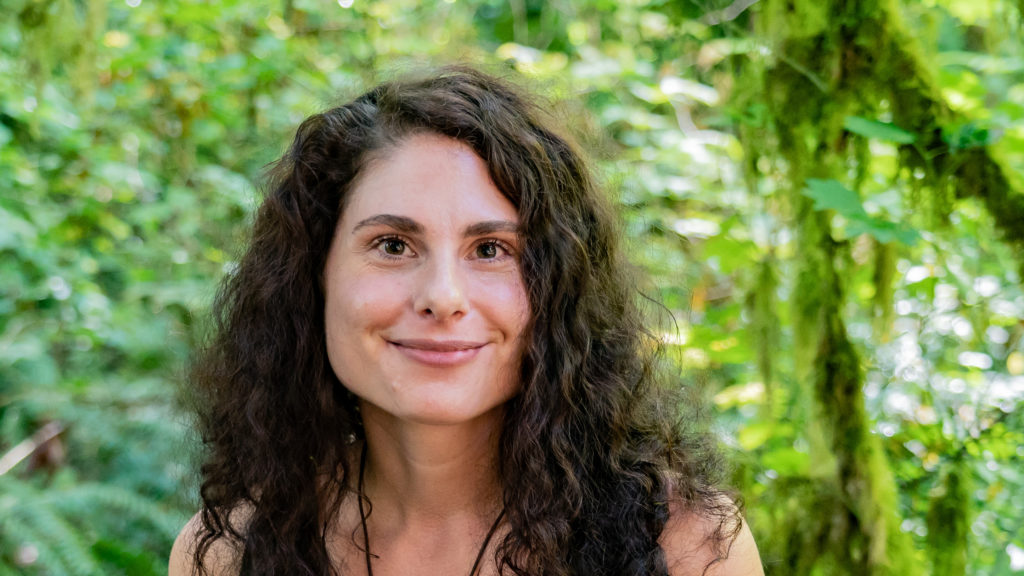 Susan Wepking – Registrar
Susan is a Pacific Northwest native who has transferred more than 15 years of medical office experience to her current position as Registrar within Wilderness Awareness School. She studied Environmental Anthropology at Everett Community College and has a keen interest in prehistoric rock art and symbolism. Her purpose and passions include the migrational monitoring and banding of hummingbirds for research and education, building relationships with our wild neighbors and places, and preserving, conserving, and advocating for all that is sacred. Susan also is a devoted naturalist who finds joy in learning and sharing about PNW and Desert Southwest flora and fauna and can be found wandering off trail, led by the wind, or bathing in the pristine pools of a glacial waterfall. She is enamored by the deep mystery and magic of our beautiful world and feels blessed to serve in a community that encourages nature exploration, reverence, and growth.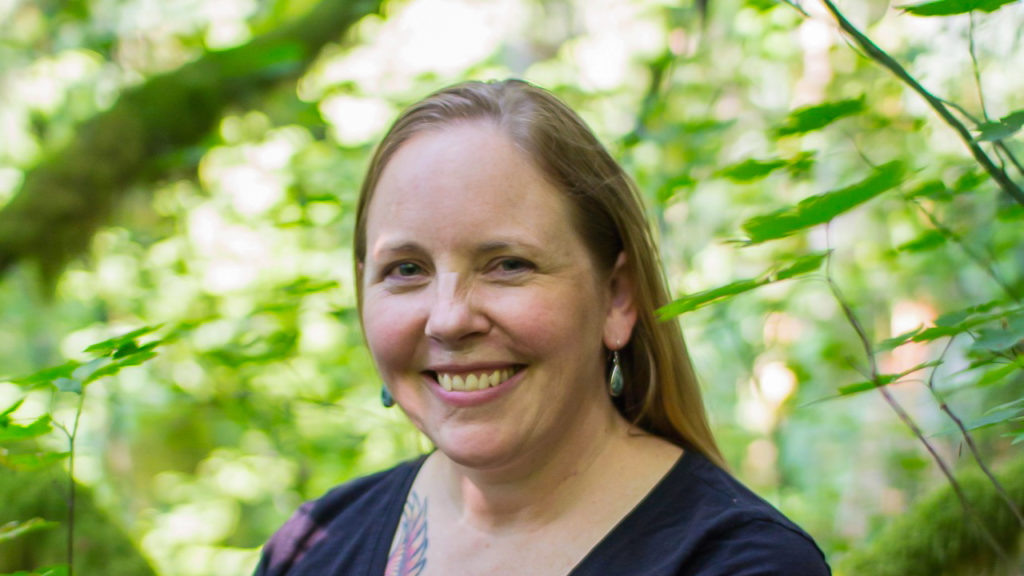 Heather Durham – Administrative Assistant
Heather is the main "director of traffic" for Wilderness Awareness School. She helps point people in the right direction to register for a program, get the correct information from the website, or answer any clarifying questions about programs. Outside of work, she is a creative writer, a wildlife tracker, a birder, and lover of the natural world!

Our Camp Locations
With parks or locations in or near Seattle, Bellevue, Kirkland, Kenmore, Issaquah, Redmond, Carnation, and Duvall, we strive to select places that feel like true wilderness and are also as close to home as possible. We provide wild experiences that are convenient to access for families in the greater Seattle area. That way, the camp location can become a place for the whole family to continue to visit and enjoy throughout the year. For a map of our camp locations, click here.

The Results of Our Programs
Every year, we get hundreds of positive comments from parents. They tell us that their students' self-confidence and sense of empowerment increased. They tell us they learned to articulate their creativity in innovative ways, applying new knowledge and skills. Most importantly, they tell us they had fun. But you don't have to believe what we say—listen to what our campers and their parents have told us in the testimonials below.

Is Scholarship Funding Available?
Yes! As a not-for-profit organization, Wilderness Awareness School is thankful to our donors that allow us to grant scholarships to families in need of assistance.
To Apply online, fill out our Youth Scholarship Application form.

Testimonials
"When we asked our son if he wanted to do camp next summer, his response was 'Can't I do it forever?'"

– Robert and Mary Hunter
"This is a fun and real outdoor experience for kids. Respect seems to be part of the philosophy, and it is modeled rather than just talked about."

– Chaya Keefe
"I liked that they were actually learning while playing!"

– Laura Bartoletti
"The kids learn to be in nature with others – they're outside in the world's most important classroom with skilled and wonderful adult guides – this is a fantastic program."

– Debbie Carlson
"This is so positive! All of the counselors are positive and model characteristics that I want to see in myself and my own children."

– Janelle Calteris
"Year after year my son wants to come back – even spontaneously asks if he can return, months later – despite his dislike of bugs!!"

– Lauren Gaddy
"The instructors and staff feel totally engaged and passionate about nature and the kids. Top-quality program and experience!"

– Carrie Kenner
"This program taught my son things that he has not learned from other schools or experiences. It provides a very unique, hands-on curriculum that made him more comfortable with the natural world."

– Kristen Federico
"A week of getting up close and personal with nature is what every child needs. She gained an appreciation and respect for nature, right down to the bugs in the soil."

– Susan Vossler
"My daughter came home every day excited to tell me all of the things she learned and did. She gained self-confidence and a better understanding of the natural environment."

– Sarah Valenta
"The staff were great! Friendly, knowledgeable, thoughtful and with a genuine interest in teaching kids about nature!"

– Chris Halvorson
"Nicholas felt very content and comfortable in this camp. He looked forward to going every day and was sad to see it end. The camp effectively nurtured his love of nature and built his confidence."

– Jill Hayes
"I don't really know what you do—no facilities, no sports equipment, no arts and crafts supplies—but he loves it. And that's the beauty of it. It shows how kids are happiest using their bodies and minds."

– Beverly Pressey
"The counselors seem to really 'get' the kids and the fact that each child is an individual and has different needs."

– Melissa Purcell
"This experience has taught my daughter that she can balance "city living" and a connection with nature. She admires her instructors and their experiences. This camp helps her to calm herself and reconnect."

– Dawn Moncalieri
"I am always impressed with the energy, enthusiasm, and creativity the WAS staff brings to connecting kids and nature!"

– Kerin Sloane